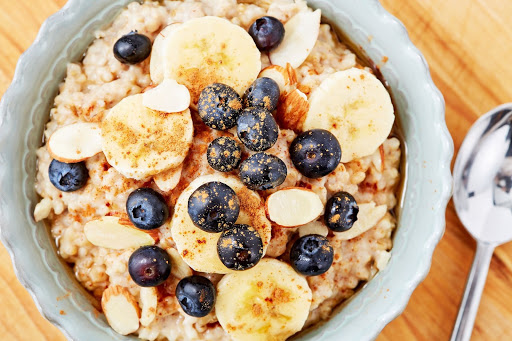 2 Cups The Grain Market Steel Cut Oats
5 1/2 Cups Water
½ Tsp Salt
1 Tbsp Unsalted Butter
Soak Steel Cuts in 3 cups of water overnight.
In the morning use butter to wipe along bottom and sides of instant pot. Place water, steel cut oats, and salt in pot and mix gently.
Set Instant pot for 12 minutes. After 12 minutes let oats natural release for 10 minutes.  Serve warm with desired toppings.
Topping Ideas: Milk of choice, nut butter of choice, shredded coconut, diced nuts, dried fruit, fresh berries, diced apples, fresh melon, chia seeds, flax seeds, cocoa nibs, honey, vanilla, maple syrup, yogurt, fresh fruit jelly, the ideas are infinite!