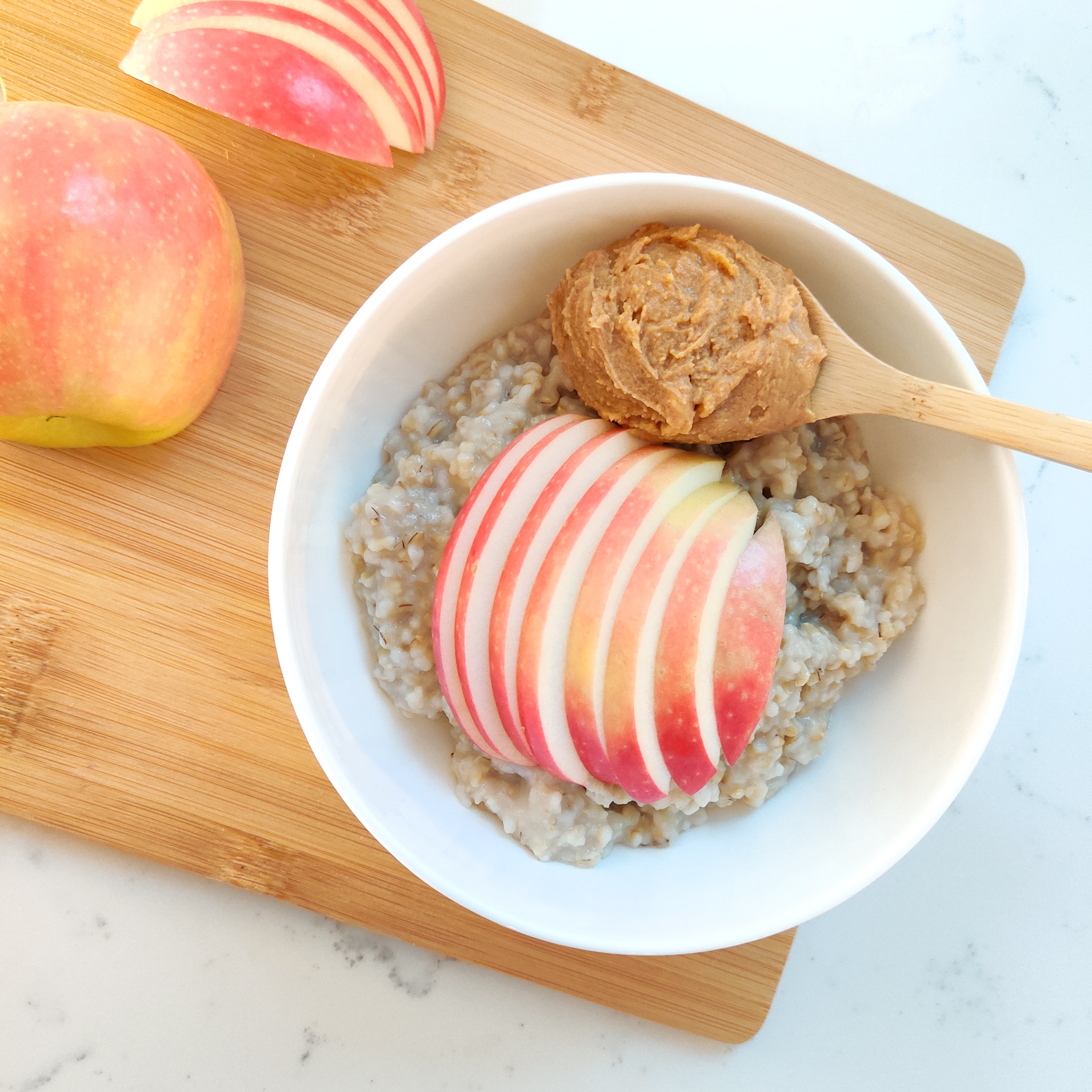 2 Cups of The Grain Market Steel Cut Oats
6 cups of water
1 teaspoon of salt
Pour Oats, salt, and water into the instant pot and stir.
Turn on the pot and set to pressure cook for 15 minutes. 
When the timer is finished allow time for a natural pressure release (this should take about 20 - 30 minutes)
Remove lid and stir.
place oats in a serving bowl. Top with peanut butter and apple slices.