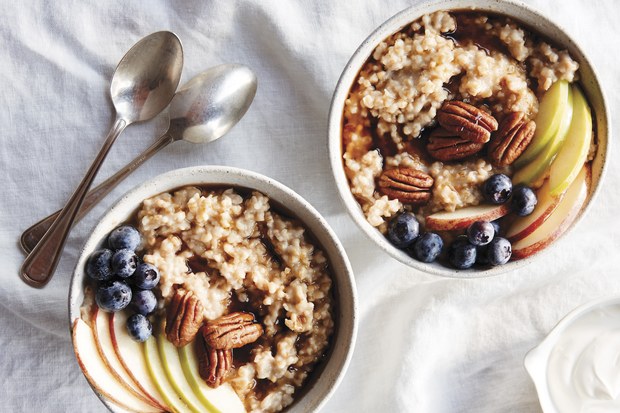 Heavy cream, for serving

Brown sugar, for serving

1/2 teaspoon kosher salt

4 1/2 cups water

1 1/2 cups The Grain Market Steel Cut Oats

2 tablespoons unsalted butter
How to Make It
Select Sauté on the Instant Pot and melt the butter. 

Add the oats and sauté, stirring often, for about 5 minutes, until aromatic and lightly toasted. 

Add the water and salt and stir to combine, making sure all of the oats are submerged in the liquid.

Secure the lid and set the Pressure Release to Sealing. 

Select the Pressure Cook setting and set the cooking time for 12 minutes at high pressure.

Let the pressure release naturally for at least 10 minutes, then move the Pressure Release to Venting to release any remaining steam. 

Open the pot and stir the oatmeal to incorporate any extra liquid.

Ladle the oatmeal into bowls and serve with brown sugar and cream.