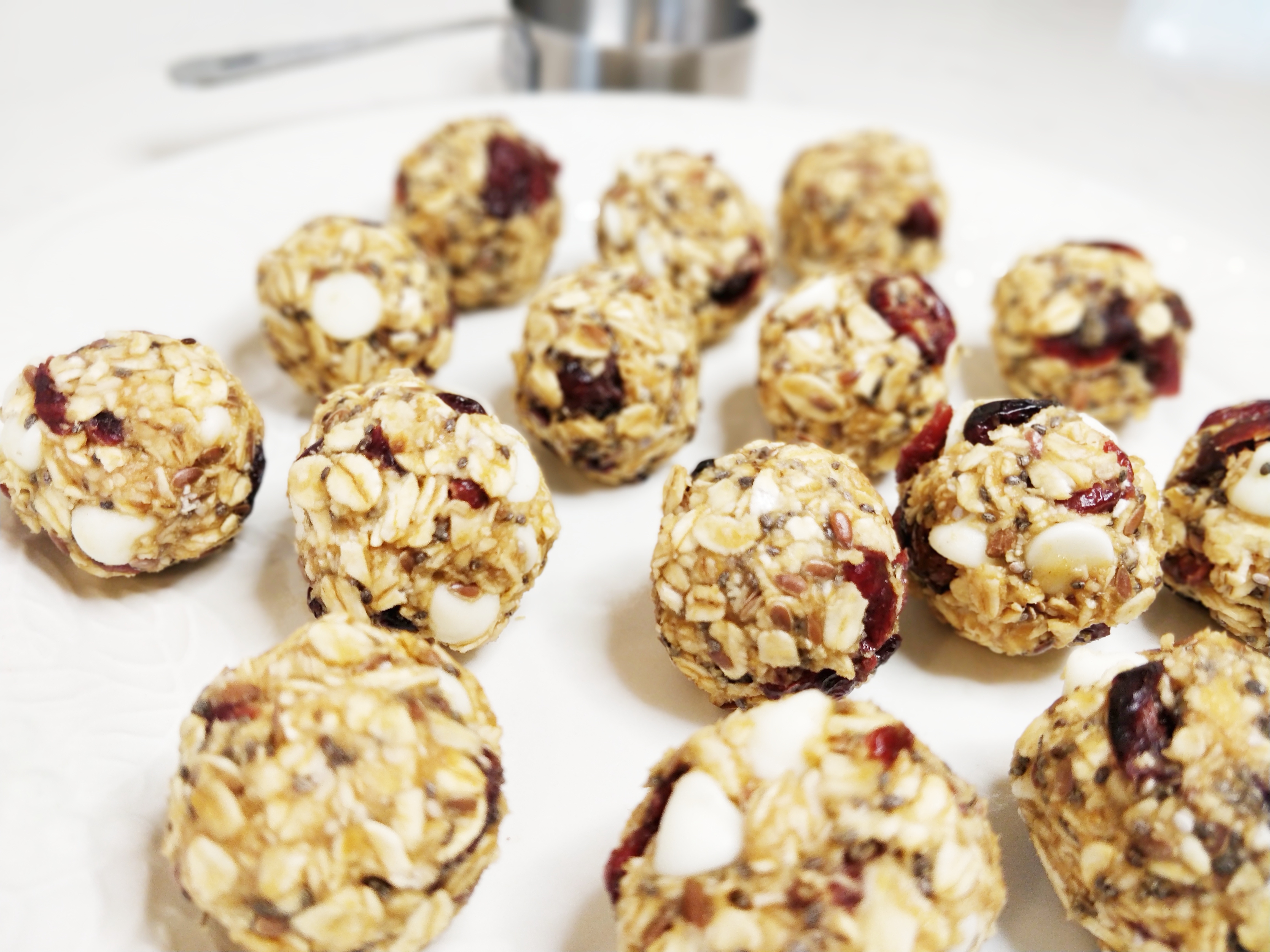 1/4 cup white chocolate chips
1/4 cup dried cranberries
1/4 teaspoon kosher salt
1 teaspoon pure vanilla extract
1/3 cup Honey
1/2 cup Almond Butter
1 tablespoon The Grain Market Flax Seeds
1 tablespoons The Grain Market Chia Seeds
1 1/4 cups The Grain Market Rolled Oats
Combine all dry ingredients, mix well.
Combine almond butter, honey, and vanilla stir to combine. Pour over oat mixture, stir to coat.
Mixture should be very sticky. Form 1 inch balls with hands. If mixture is not holding form add a splash of milk.
Refrigerate for 30 minutes. Enjoy.