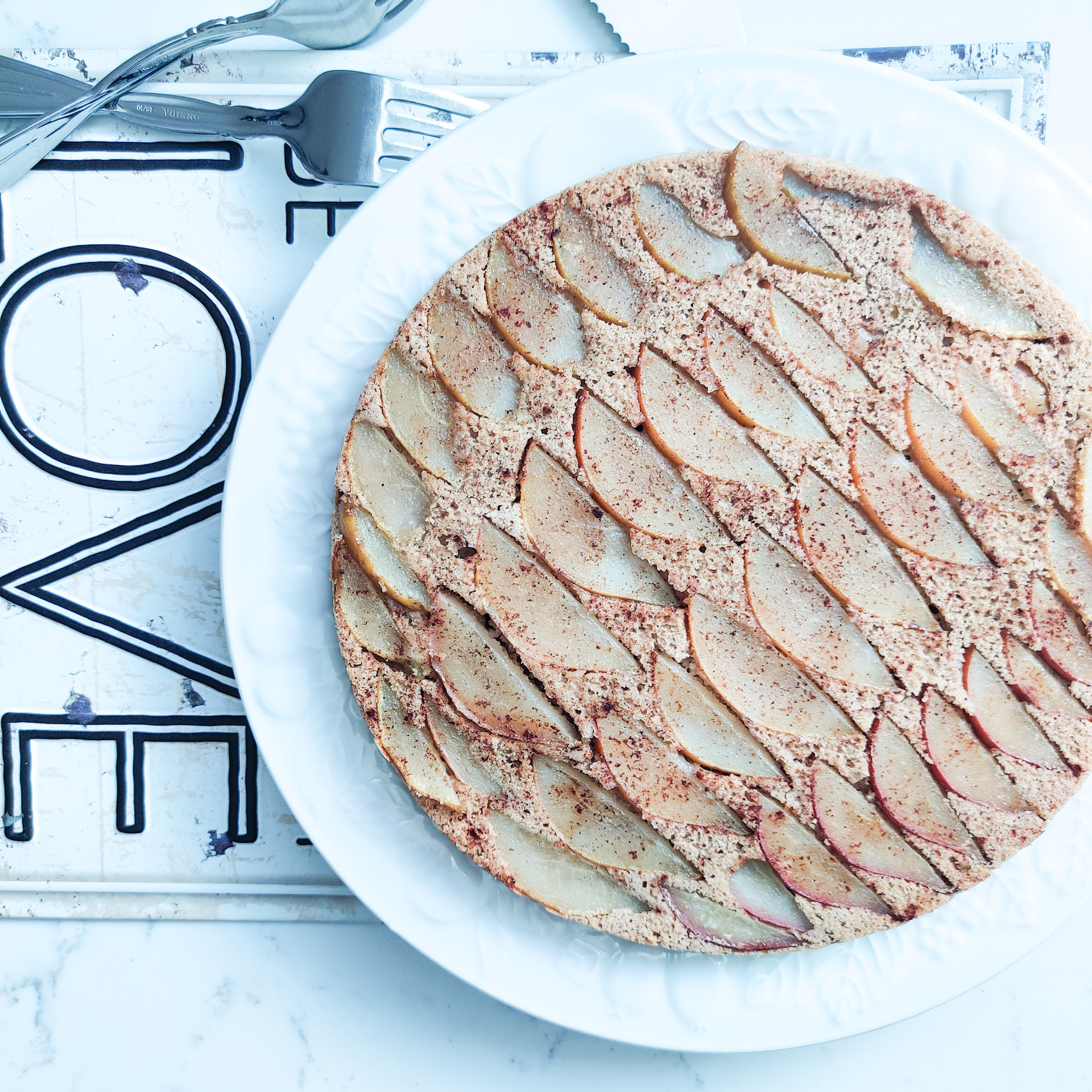 2 cup The  Grain Market Rolled Oats
1 cup almond milk
1/2 apple sauce
2 teaspoons vanilla
1/2 tsp cinnamon
1/2 tsp salt
1/4 cup brown sugar
1/4 cup sugar
1 1/2 teaspoon baking powder
In a blender combine all dry ingredients. Blend until oats are ground fine.
Add almond milk, apple sauce, and vanilla to blender. Blend until well combined stopping frequently to scrape down the batter.
Using a paper towel dipped in coconut oil, coat the bottom and sides of a round baking dish then sprinkle with sugar and cinnamon.
Arrange sliced pears on top of the sugar and cinnamon sprinkle. Pour cake mixture slowly over arranged pears.
Bake at 350 degrees for 20 - 25 minutes or until baked through.
Immediately after baking place plate on top of the baking dish and flip over carefully. This should leave you with a beautiful display of your pears.
Serve with a dollop of whipped topping or vanilla ice cream.