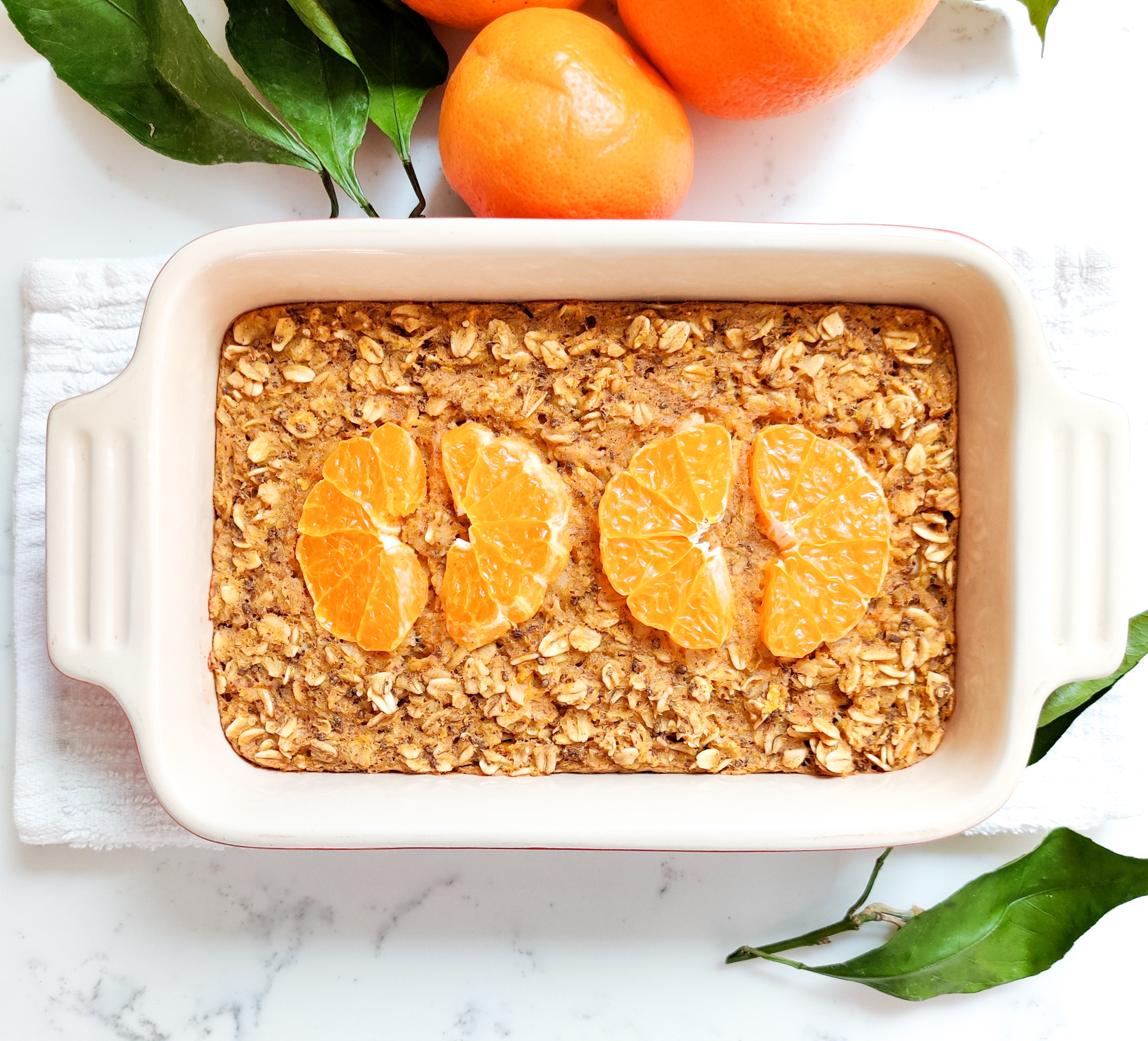 2 medium-sized tangerines
2 cups The Grain Market Rolled Oats
2 tbsp ground, The Grain Market Flax Seed
1 tbsp The Grain Market Chia Seeds
1 tsp baking powder
1 tsp cinnamon
1 tsp salt
2 - 3 tbsp brown sugar
2 cups milk
1 tsp vanilla
1/2 cup apple sauce
In a medium-sized bowl combine oats, ground flax, chia seeds, baking powder, cinnamon, salt, and brown sugar. Set aside.
Cut each end off of one of the tangerines do not peel. Peel the remaining tangerine. Throw the whole tangerine plus a half from the other in a blender. Blend until the mixture is smooth. Add a tablespoon of water if need. 
To the dry ingredients add the tangerine mixture, apple sauce, vanilla, and milk.  The mixture should not be dry, add more milk if needed. 
Pour mixture into the prepared baking dish and garnish with remaining tangerine half. 
Bake @350 degrees for 25 - 30 minutes or until mixture is cooked through. 
Garnish with hot syrup and fresh berries.