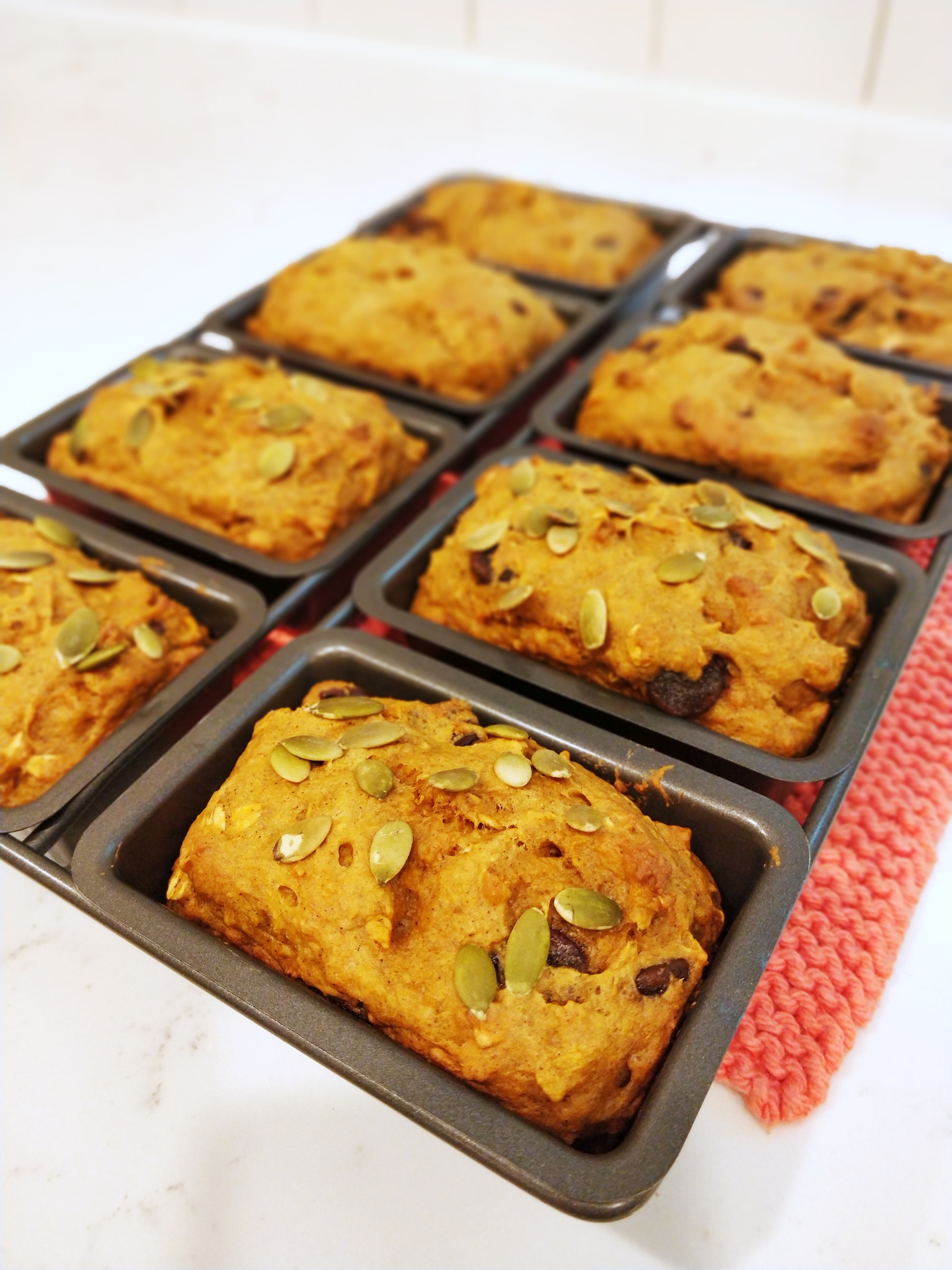 3 medium sweet potatoes, roasted and peeled
1 cup sugar
2 eggs
1 1/2 - 2 cups flour
3/4 cup The Grain Market Rolled Oats
2 teaspoons baking soda
2 teaspoons baking powder
1 teaspoon salt
1 1/2 teaspoons cinnamon
1 teaspoon allspice
1/2 teaspoon cloves
1 teaspoon vanilla
Semi sweet chocolate chips
In a large mixing bowl mash sweet potatoes. Add sugar, vanilla and eggs. Mix until combined.
Add all remaining ingredients, finishing with the chocolate chips. Mix well.
Using a stick of butter grease the mini loaf pan.
Scoop batter into prepared pan.
Bake at 350 for 20 minutes or until cooked through.
Optional garnish ideas: pumpkin seeds.