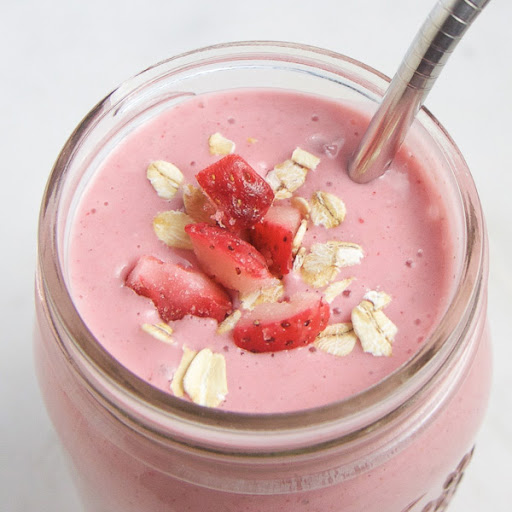 ½ Cup The Grain Market Oats
1 Cup Almond Milk
1 Large Banana, Sliced and Frozen
14 Frozen Strawberries
2 Tbsp Honey, Maple Syrup, or Agave
Add Grain Market Oats to blender and pulse 2 or 3 times. 
Add milk, banana, Strawberries, and sweetener of choice. 
Blend until smooth. Pour into glasses and enjoy!