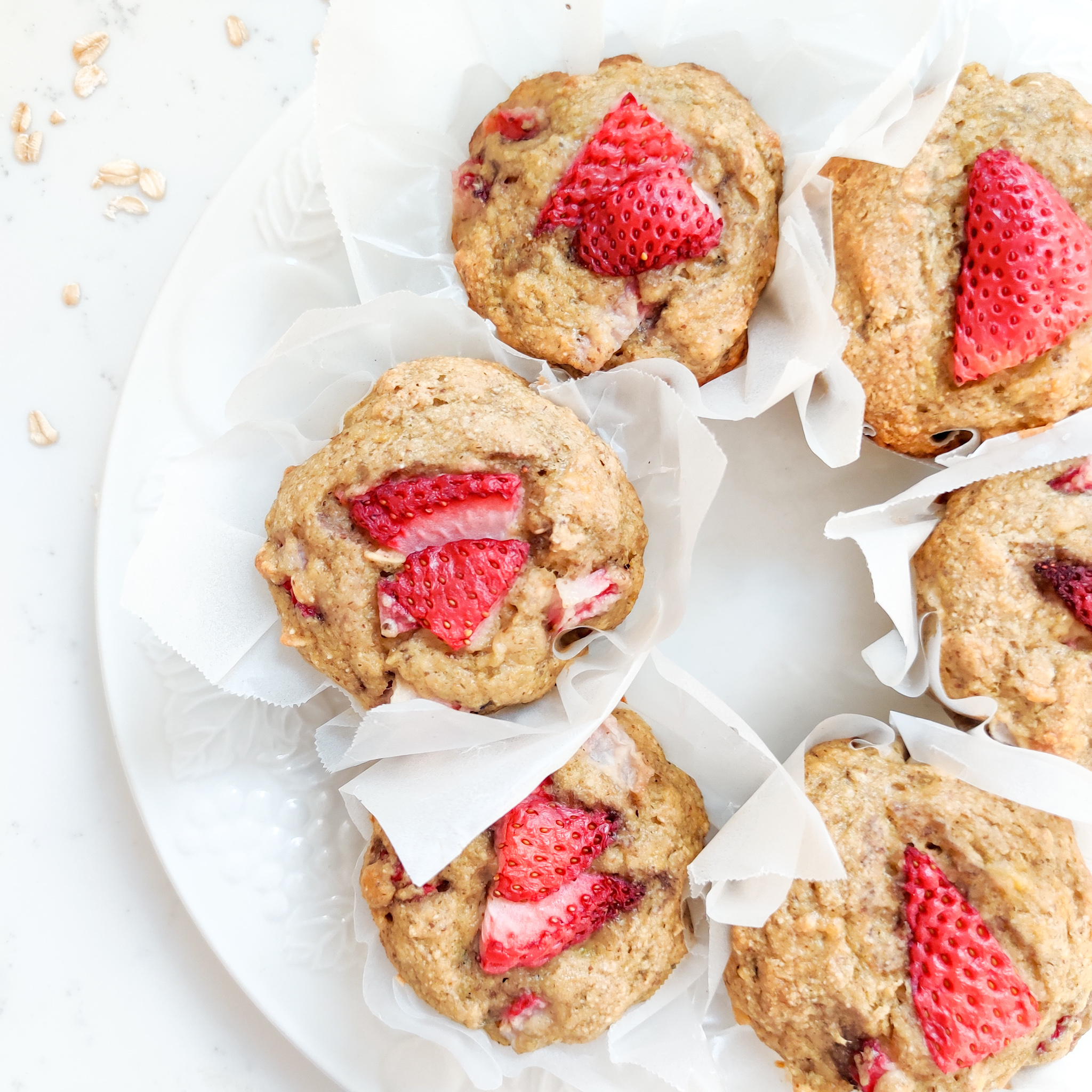 1 1/2 cups plus 3 tablespoons The Grain Market Rolled Oats
1 tablespoon ground, The Grain Market Flaxseed
1 teaspoon baking soda
1 teaspoon baking powder
1/2 teaspoon salt
1/3 cup sugar
2 - 3 ripe bananas
1 teaspoon vanilla
1/2 cup fresh diced strawberries
Preheat oven to 350 degrees.
In a blender combine ground flaxseed, 1 1/2 cup rolled oats, baking soda, baking powder, and salt. Blend well.
In a mixing bowl mash banana well.
To the banana add vanilla and sugar. Stir to combine.
Add oat flour mixture, mix well. Add remaining 3 tablespoons of whole rolled oats. 
Gently fold in diced strawberries. 
Place muffins mix in the prepared muffin tin, top with a slice of strawberry, and bake for 15-20 minutes.
Enjoy!