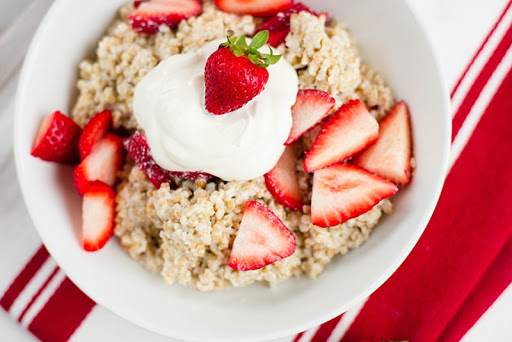 2 Tbsp Maple Syrup
4 Cups Almond Milk
1 Tsp Vanilla
1 Banana
2 Tbsp The Grain Market Chia Seeds
2 Cups Chopped Strawberries
2 Cups The Grain Market Rolled Oats
 Prep fruit by mashing 1 banana and finely dicing strawberries. 
Place in a medium-size sauce pan and add the rest of the ingredients. 
Turn to medium/high heat and bring to a boil. Then reduce heat to medium and let cook until thick and creamy, stirring often.