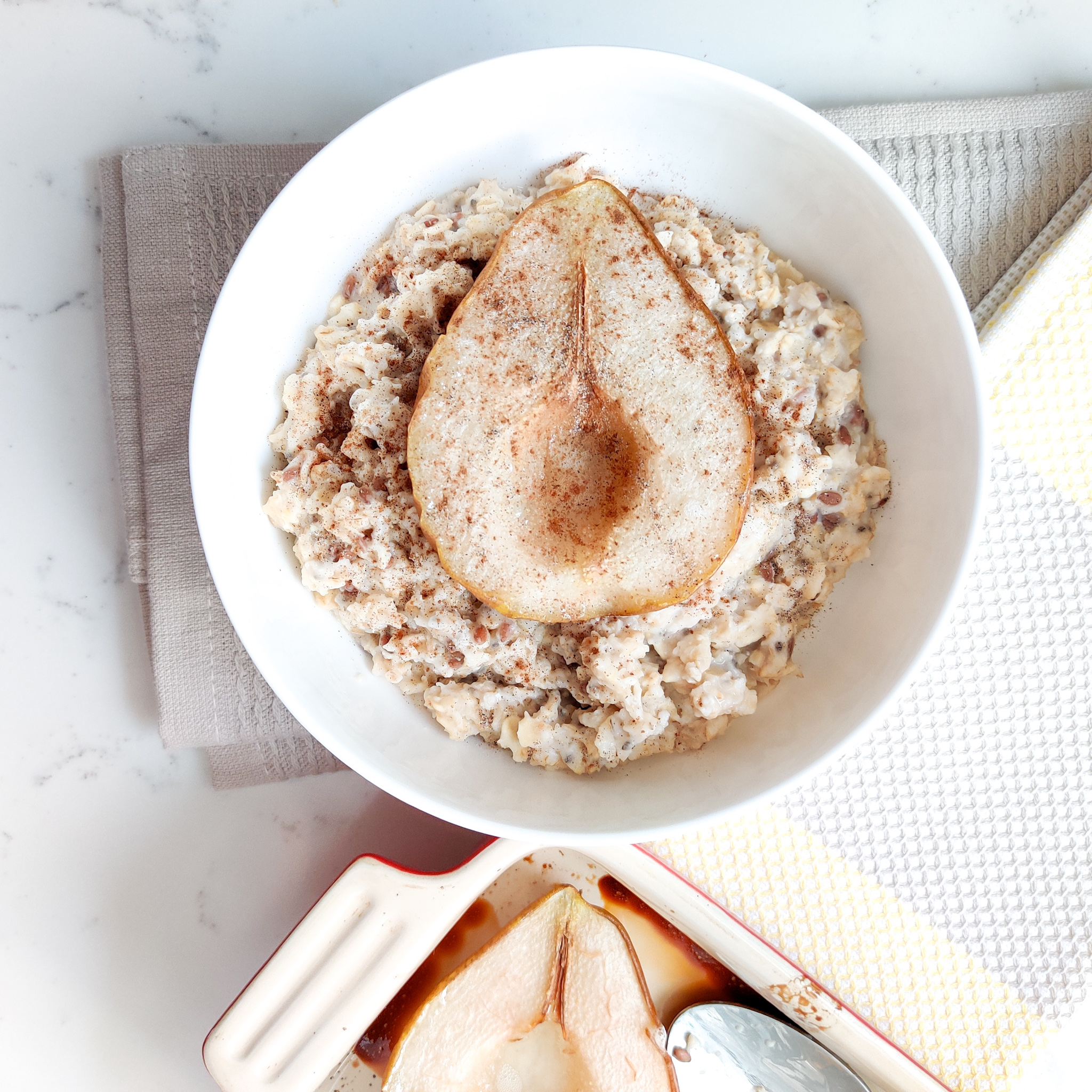 1 ripe pear sliced in 1/2
1 cup The Grain Market Rolled Oats
1 tsp The Grain Market Flax Seeds
1 tsp The Grain Market Chia Seeds
pinch of salt
Cinnamon
Cardamon
Place the pear halves in the oven @400 degrees for about 5 minutes or until golden.
Combine oats, flax seeds, and chia seeds in a microwave-safe dish with a pinch of salt. Add enough water to cover the mixture.
Cook for 1 minute and 30 seconds. Stir well and add more water if needed. Cook for an additional minute. 
Place oat mixture in 2 serving bowls. Topped each bowl with half of the pear. Garnish with cinnamon and cardamon.