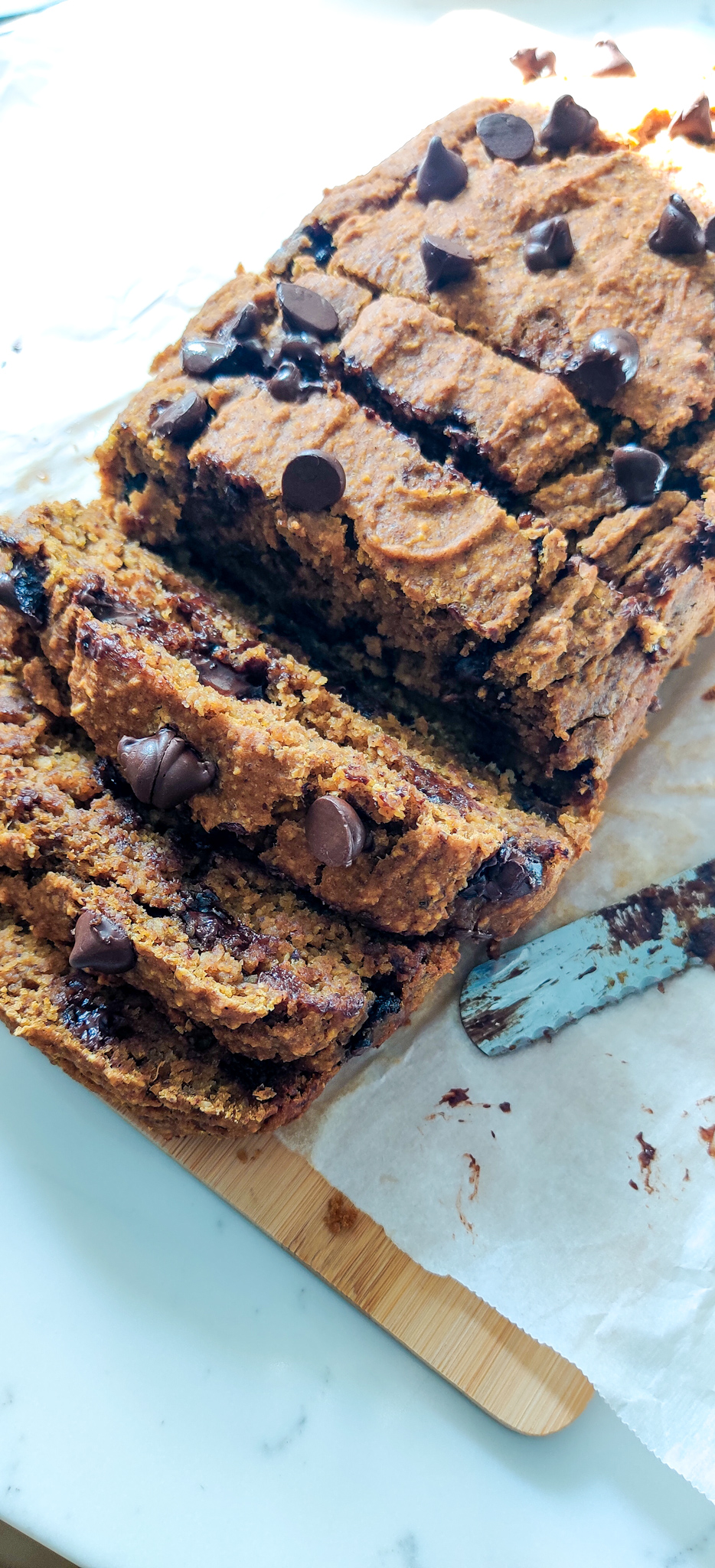 1 can pumpkin 
1/3 cup almond milk
1 teaspoon vanilla
1 tablespoon coconut yogurt
1/2 cup honey
2 1/2 cups ground, The Grain Market Rolled Oats
3 tablespoons ground, The Grain Market Flaxseed
3/4 teaspoon baking soda
1/2 teaspoon baking powder
1/2 teaspoon salt
3 teaspoons pumpkin pie spice
1/2 cup chocolate chips or desired amount
Preheat oven to 350 degrees.
In a large mixing bowl combine almond milk, pumpkin, vanilla, coconut yogurt, and honey. Mix well.
In a medium bowl combine oat flour, flaxseed, soda, baking powder, salt, and pumpkin pie spice. 
Add oat flour mixture to wet ingredients and mix until combined. Fold in the Chocolate chips.
Pour mixture into prepared loaf pan. Let rest for 5 minutes. 
Place in the preheated oven and bake for 45 - 50 minutes or until an inserted toothpick comes out clean. 
Enjoy!