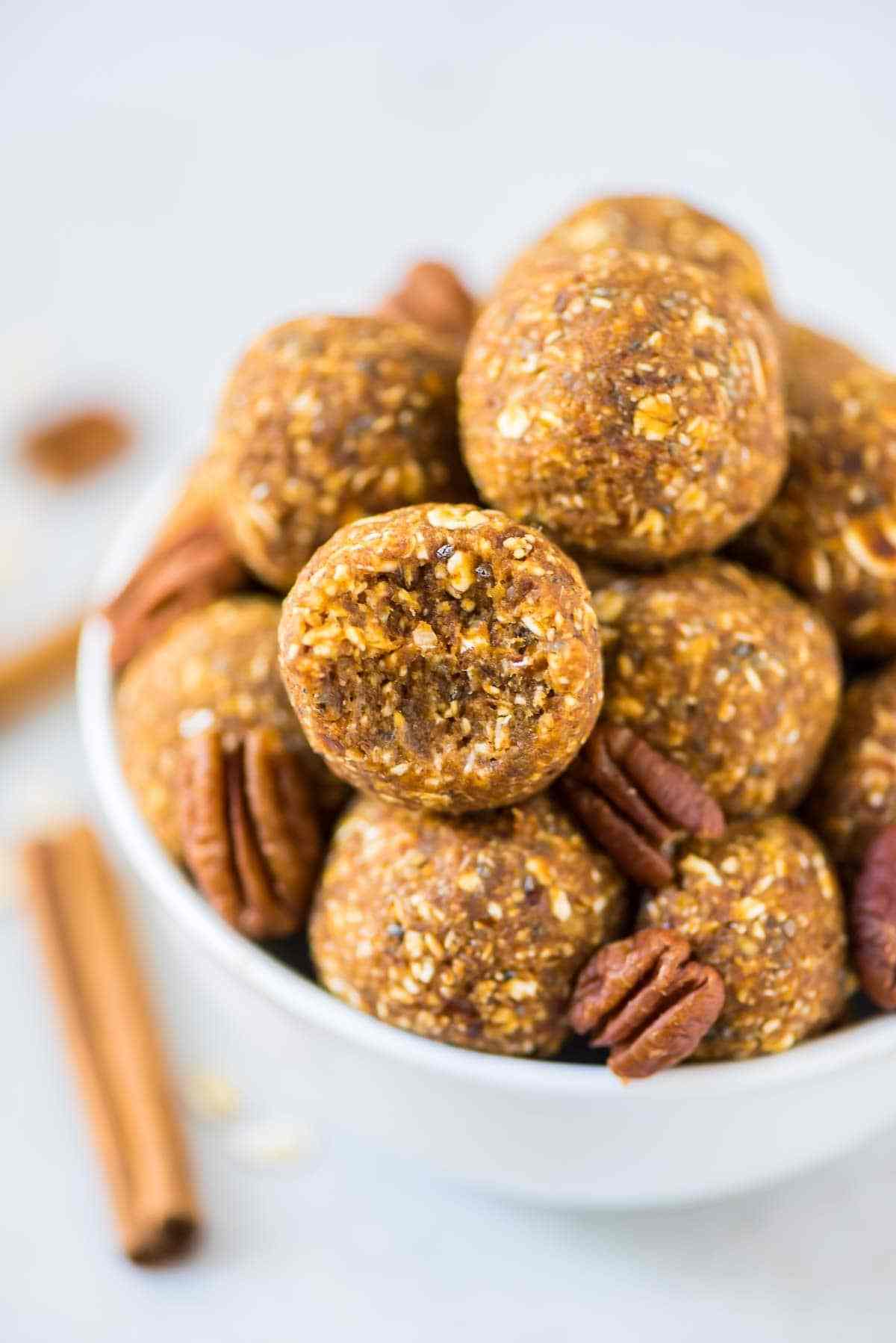 1/8 teaspoon kosher salt
 1/4 teaspoon maple flavor 
 1 teaspoon pure vanilla extract
 2 1/4 teaspoons pumpkin pie spice
 1 tablespoon The Grain Market chia seeds
 1 tablespoon pure maple syrup 
 1/4 cup pumpkin puree
 1/4 cup toasted pecan halves
 1 cup The Grain Market Rolled Oats
 8 - 10 pitted Mejool dates
Transfer the dates to a food processor fitted with a steel blade. Pulse until the dates are in small pieces and form a sticky ball. 
Add the oats, pecans, pumpkin, 1 tablespoon maple syrup, chia seeds, pumpkin pie spice, vanilla extract, maple extract, and salt. Pulse to combine. The oats and nuts should be in small pieces of roughly the same size, but not completely smooth. Taste and add 1-3 teaspoons additional maple syrup if you desire a sweeter mixture.
Transfer the mixture to a bowl, then cover and refrigerate for at least 30 minutes. 
With a spoon or cookie scoop, scoop the mixture then roll it into balls. Transfer to container and store in the refrigerator for up to 2 weeks or freeze for up to 2 months.