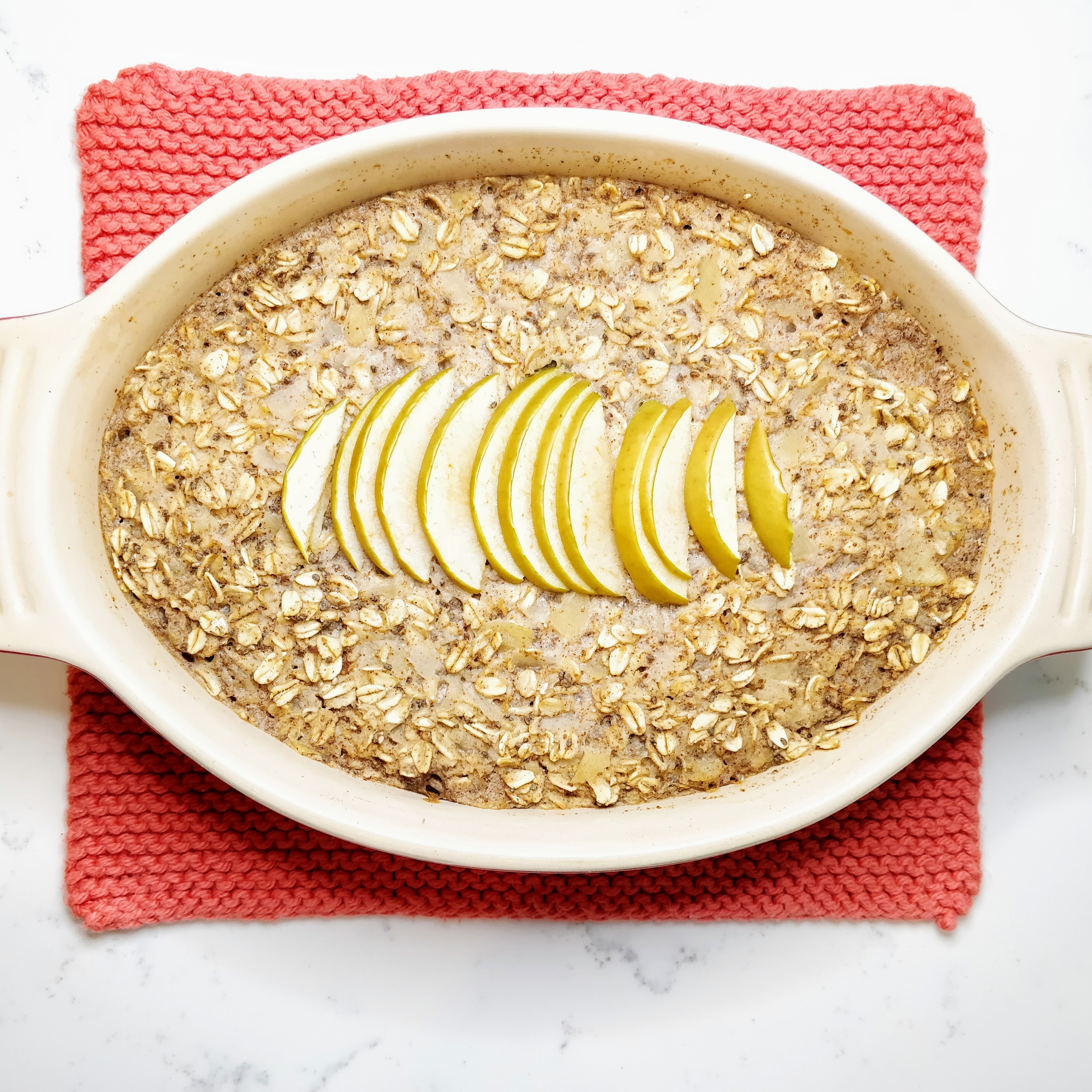 1 1/2 cups The Grain Market Rolled Oats
1 tablespoon The Grain Market Chia Seeds
1 - 2 tablespoon The Grain Market Flax Seeds, ground fine
a sprinkle of salt
1 tablespoon of cinnamon
2 heaping scoops of apple sauce
enough almond milk to cover oats
To a baking dish add all ingredients. Mix well.
Garnish with sliced apples
Bake @350 for 30 - 35 minutes or until moisture is absorbed.
Enjoy topped with extra apple slices and a drizzle of syrup.