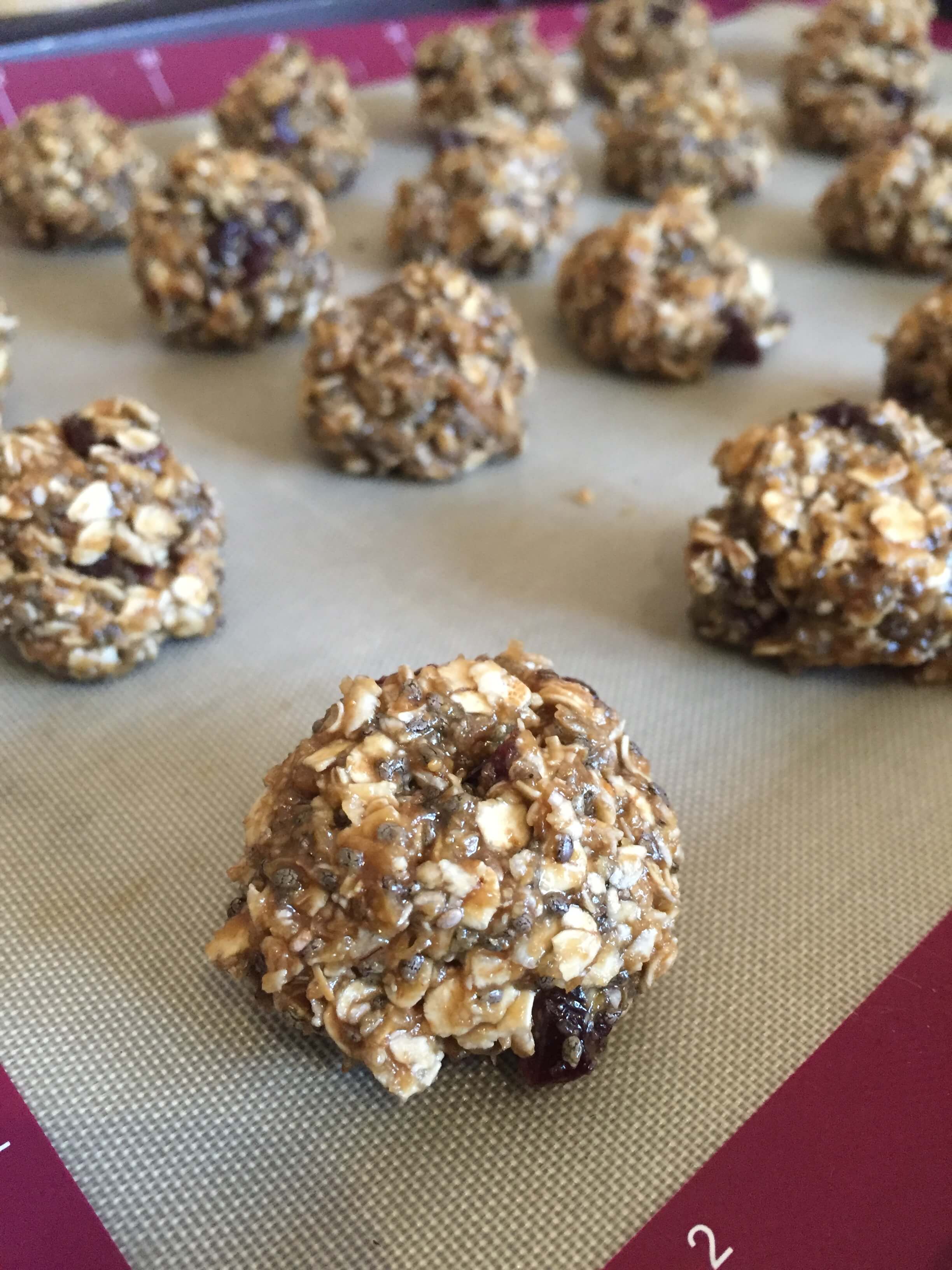 1 tbsp The Grain Market Chia Seeds
1 Tbsp The Grain Market Flax Seed, Ground fine
1 tsp vanilla
1/2 c. honey
1/2 c. peanut butter
1 tsp cinnamon
1 c. chopped pecans
1/2 c. raisins
2 Cups The Grain Market Rolled Oats
Mix all ingredients together in a mixing bowl.
Refrigerate for 1 hour.
Roll into 30 balls.
Keep fresh by storing in closed container in refrigerator for up to 2 weeks.