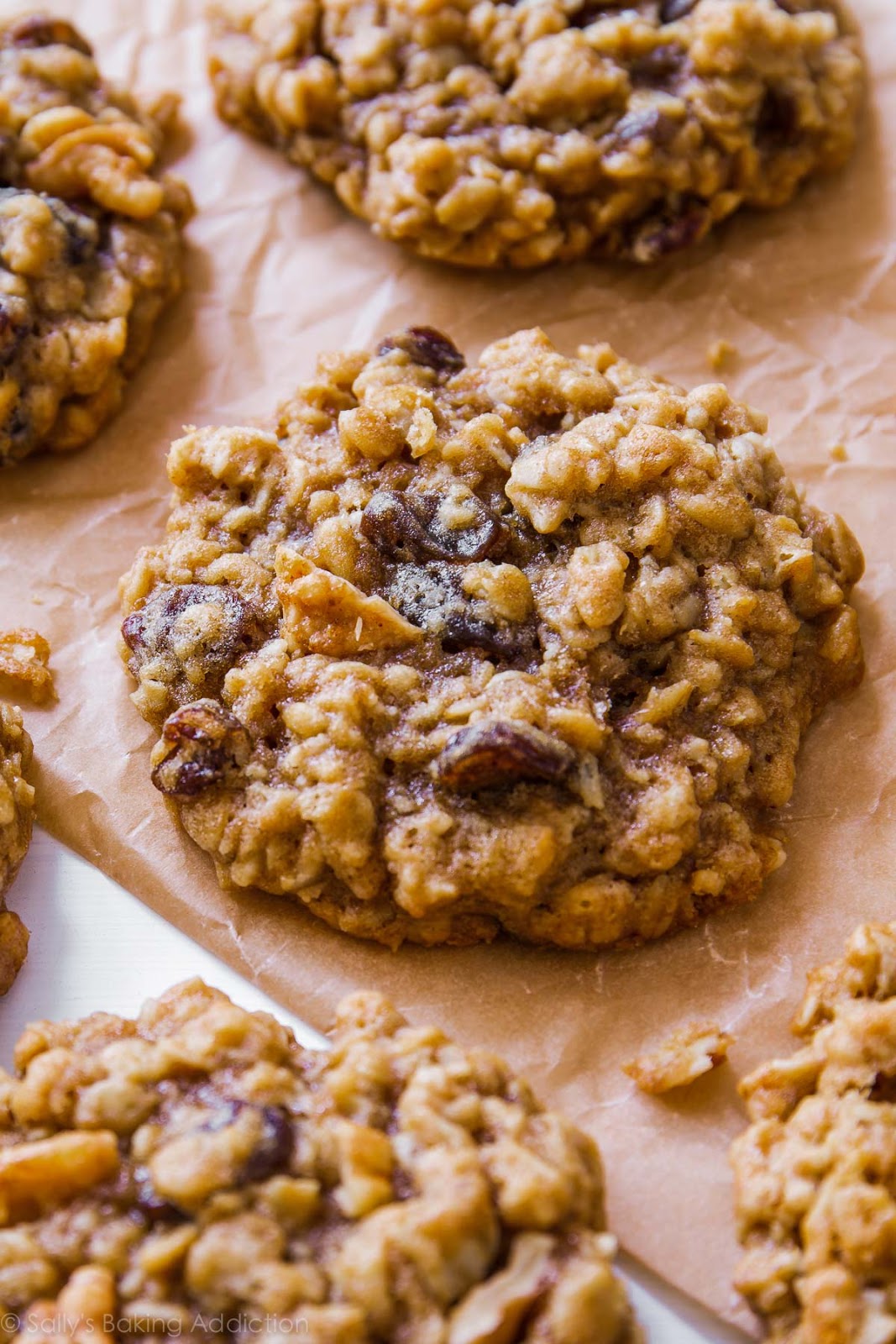 ¼ Cup Unsalted Butter
⅔ Cup Brown Sugar
1 Large Egg
1 Tsp Vanilla 
¾ Cup Flour
½ Tsp Baking Soda
¾ Tsp Ground Cinnamon
⅛ Tsp Ground Nutmeg
¼ Tsp Salt
1 ½ Cup The Grain Market Rolled Oats
¾ Cup Raisins (soaked in hot water)
Preheat Oven to 350 F. 
In large bowl cream together butter, brown sugar, egg, and vanilla until smooth. 
In seperate bowl combine all dry ingredients except oats. Mix well and add to butter mixture. Stir to combine and then add oats and drained raisins. 
Spoon about a tablespoon of dough into round balls and place on baking sheet. 
Bake for 10 - 12 minutes. They will look golden on the edges but still a bit under baked in the center. Let them rest for 3 minutes on the baking sheet and then transfer to cooling rack.