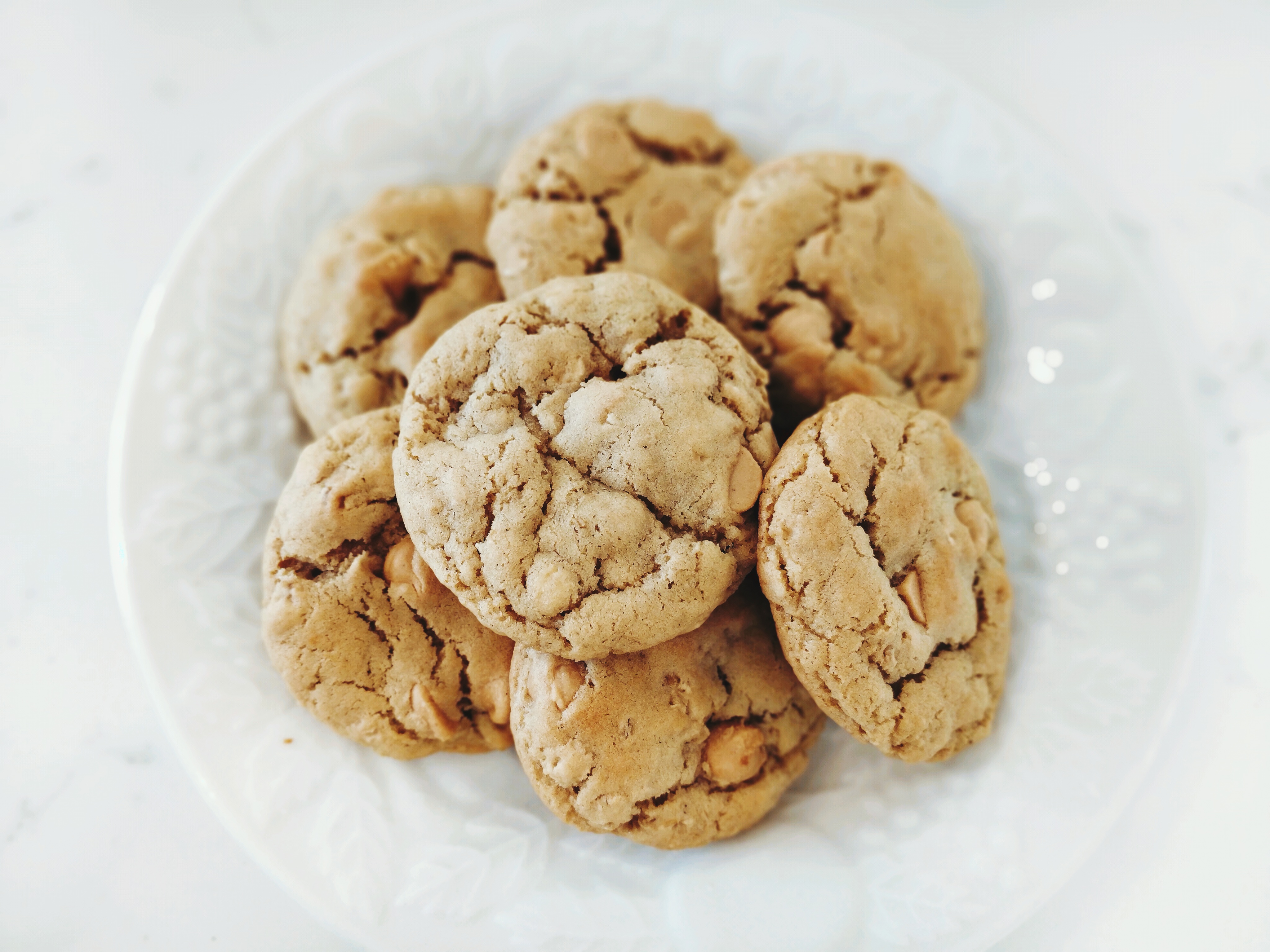 1 1/4 cup brown sugar
1 stick butter
2 tablespoons milk
1 tablespoon vanilla
1 egg
1 teaspoon salt
3/4 teaspoon baking soda
1 3/4 cup flour
1 heaping cup of The Grain Market Rolled Oats
1/2 bag peanut butter chips
In a large mixing bowl combine brown sugar and butter.
Add egg. Blend until creamy and smooth.
Add milk and vanilla. Mix well.
Add flour, salt, and baking powder. Stir to combine.
Mix in oats.
Add peanut butter chips. Stir to combine.
Form into round balls and place on baking sheet.
Bake at 375 for 8 minutes. Enjoy!!