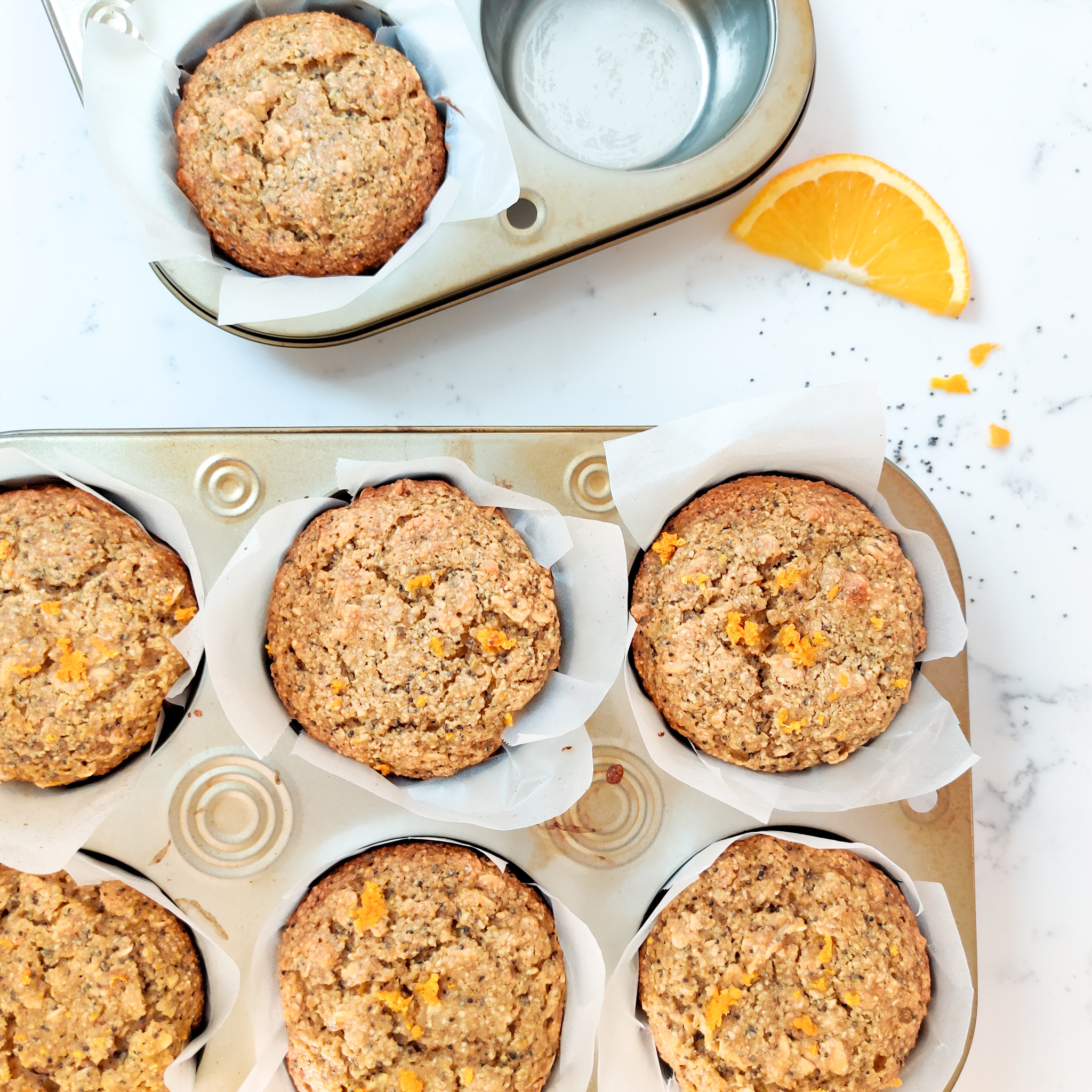 1/2 cup sugar
1/2 cup apple sauce
1 egg
1 orange, juice and zest
1/4 tsp cinnamon
1 tbsp poppy seeds
1/2 tsp salt
1/2 tsp vanilla
1 1/2 cup ground, The Grain Market Rolled Oats
1/4 cup whole The Grain Market Rolled Oats
Set oven to bake @350.
Using a zester, zest orange completely. Then cut orange in halves and squeeze out juice into a small dish.
In a medium size bowl combine apple sauce, orange juice and zest, sugar, egg, and vanilla. Mix well.
Combine all dry ingredients and add to orange mixture. The batter should be thick enough to spoon into the muffin tin without dripping. Add more oats if necessary. Fill each muffin cup about 3/4 full.
Optional: garnish each muffin with extra orange zest.
Place in oven and bake for 20 minutes or until the tops of the muffins are slightly cracked and firm when lightly touched.  
ENJOY!