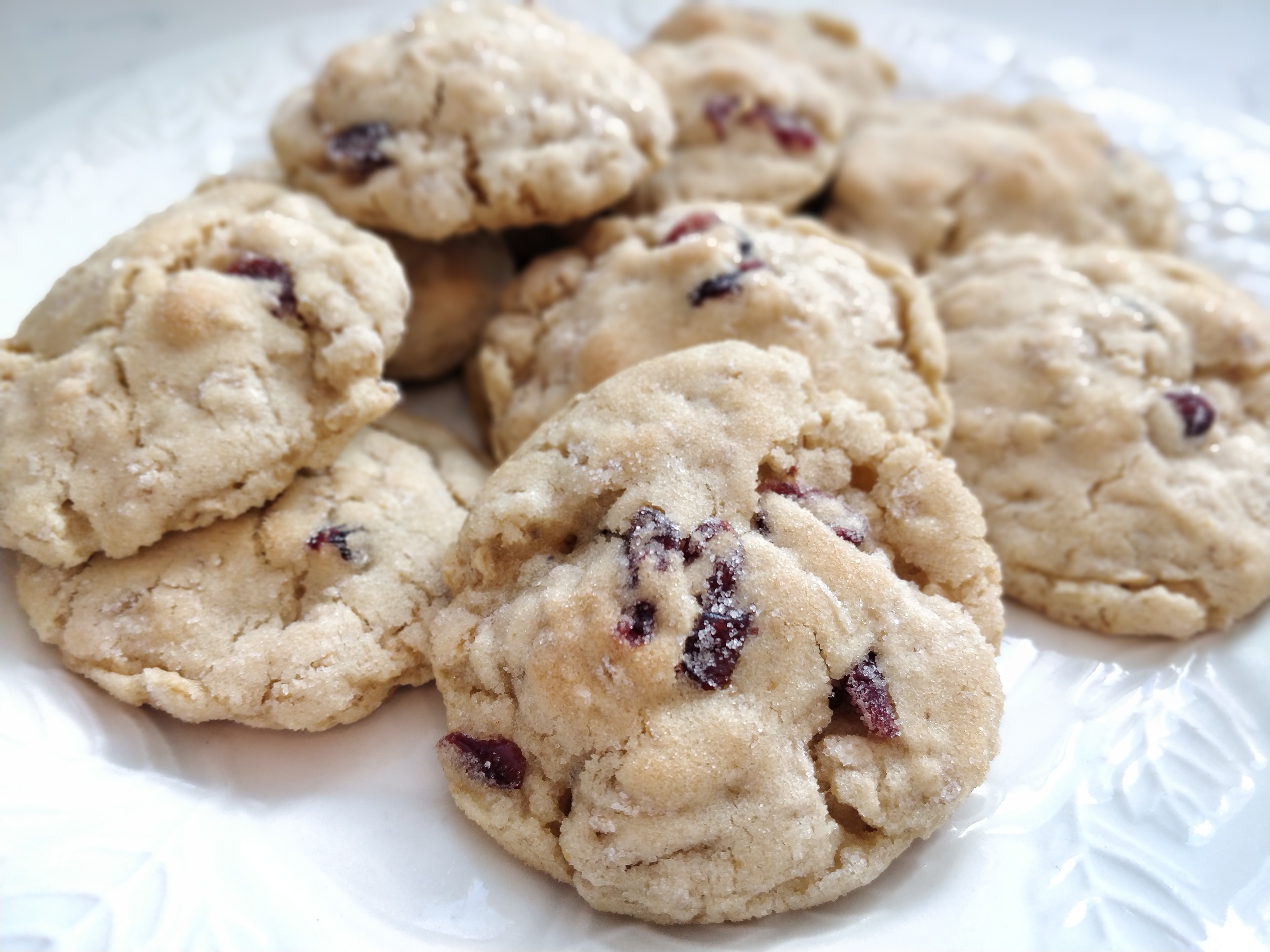 1/2 cup butter
1/2 cup packed brown sugar
1/2 cup white sugar
1 egg
1/2 tsp vanilla
1/4 tsp salt
1/2 tsp baking powder
1/2 tsp baking soda
1 cup flour
1 cup The Grain Market Rolled Oats
In mixing bowl combine butter, sugars, egg, and vanilla. Mix well.
Combine flour, salt, baking soda, baking powder. Add to sugar mixture. Add rolled oats. Mix well. Add more flour if needed.
Form with hands 1 -2 inch balls and roll in white sugar. Place on cookie sheet.
Bake at 400 degrees for 6-8 minutes.
Enjoy!