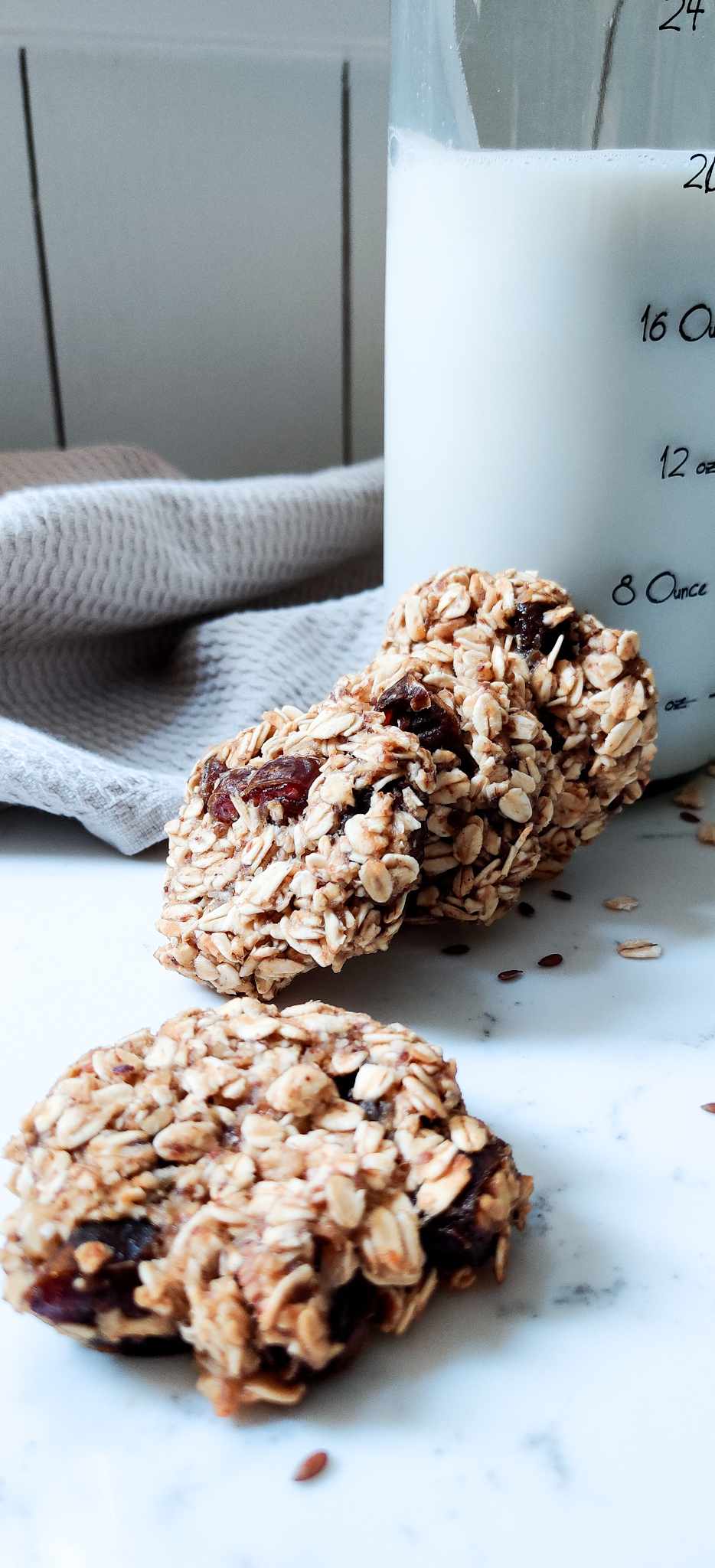 2 cups The Grain Market Rolled Oats
2 tablespoons ground, The Grain Market Flax Seed
1/2 teaspoon salt
1/2 teaspoon baking powder
heaping 1/2 cup apple sauce
1 teaspoon vanilla
1/4 cup maple syrup
2 tablespoons honey
1/3 cup dates, chopped
1/4 cup almond milk
In a mixing bowl combine oats, ground flax, salt, and baking powder. 
To the mixture add the apple sauce, vanilla, maple syrup, honey, and almond milk. Stir to combine.
Let the mixture rest for 5 minutes. 
Fold in chopped dates. 
Form mixture into balls and place on prepared baking sheet. Flatten mounds into thick cookies. They will not rise in the oven. They will come out exactly how they are formed. 
Bake at 350 for 30 minutes or until the edges are a beautiful golden brown. Let rest. 
Enjoy.