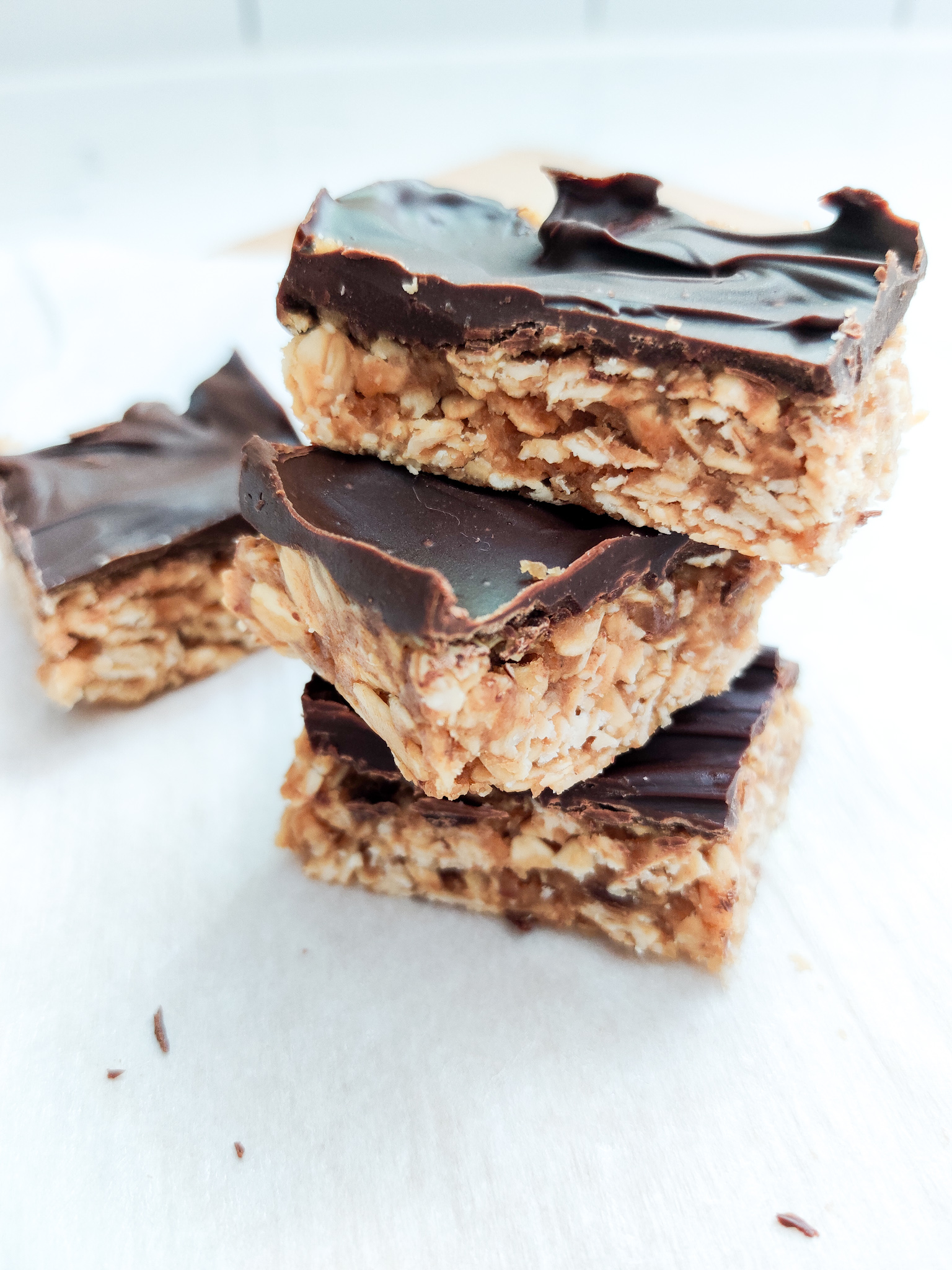 6 - 7 pitted dates soaked in boiling water
1/2 cup creamy peanut butter
1/4 cup maple syrup
1 1/2 cup The Grain Market Rolled Oats
1/3 cup ground, The Grain Market Rolled Oats
1/3 cup chocolate chips
1 teaspoon creamy peanut butter
In a blender combine dates, 1/2 cup of peanut butter, and maple syrup. Blend until smooth.
In a mixing bowl combine rolled oats and oat flour. Add peanut butter mixture to oats and mix well to combine. Add more oats if needed.
Press mixture into prepared dish and press firmly into the bottom. Place in freezer.
Place chocolate chips and 1 teaspoon of peanut butter into a microwave-safe dish. Microwave in 20-second increments stirring after each time until the mixture is creamy and smooth. 
Remove oats from the freezer. Spread the chocolate mixture over the oat bars until smooth. Place the bars in the freezer for about 10 - 15 minutes. 
Cut into small squares and enjoy!