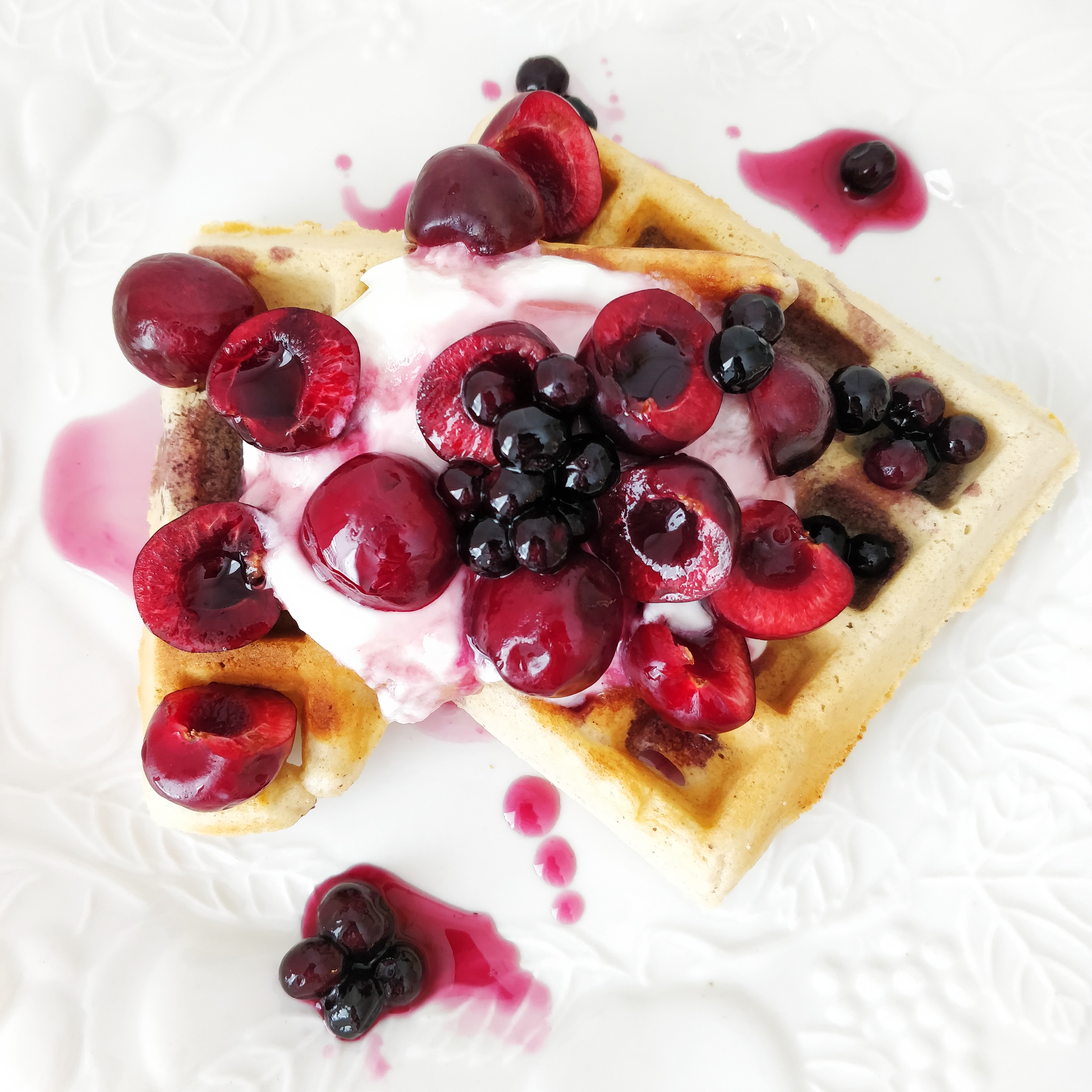 2 cups The Grain Market Rolled Oats, ground fine
2 tablespoons The Grain Market Flax Seed, ground fine
2 teaspoons baking powder
1/2 teaspoon baking soda
1/2 tsp salt
2 eggs
2 cups of milk
3 tablespoons vinegar
1/3 cup oil
In a small bowl combine milk and vinegar to sit for 5 minutes.
Coat waffle iron with cooking spray and preheat.
In a large mixing bowl combine all dry ingredients.
To dry ingredients add eggs, oil, and milk mixture. Mix until smooth.
Let waffle mixture rest 10 minutes stirring occasionally. This allows the liquid to absorb the oats and thicken. After 10 minute add more liquid or oat flour as needed. The batter should be thick like gravy.
Pour one cup waffle mixture onto preheated waffle maker. Cook until golden brown.
Serve warm topped with favorite toppings.