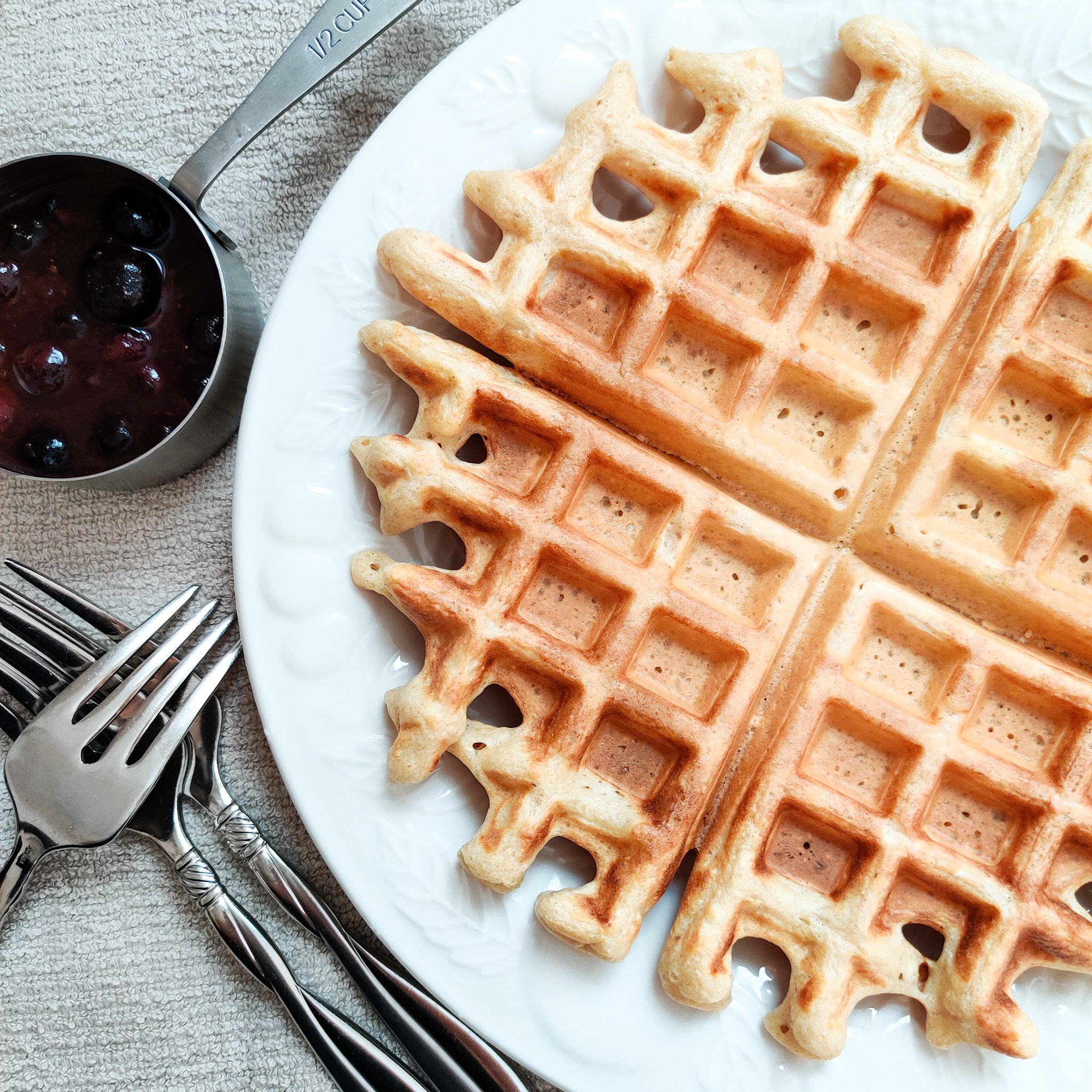 2 1/4 cup ground, The Grain Market Rolled Oats
1/4 cup to 1/2 cup all-purpose flour
1/2 teaspoon salt
2 teaspoons of baking powder
1/2 teaspoon of baking soda
2 cups of milk soured with 1/4 cup vinegar
2 eggs
Preheat waffle iron.
Add vinegar to milk and let stand for 5 minutes.
In a large mixing bowl combine all dry ingredients. Stir to combine.
Add eggs and soured milk to dry ingredient mixture and stir until combined.
If needed add remaining flour. The consistency should resemble a thick gravy. 
Spray waffle iron with cooking spray and pour 1 cup of batter onto iron. 
Cook until golden brown and crisp. 
Serve with hot fruit sauce or maple syrup. 
Enjoy!!