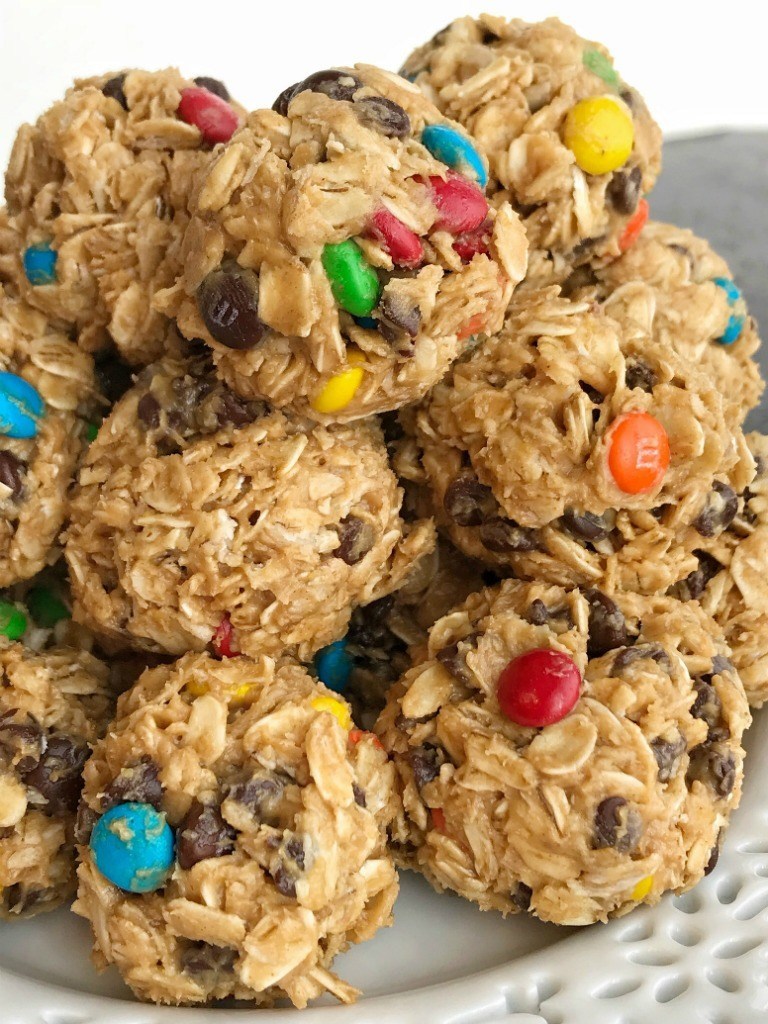 1 cup The Grain Market Rolled Oats
1/4 cup peanut butter
1/4 cup honey
1/4 cup dry roasted peanuts
1/4 cup mini M&M's
1/4 cup mini chocolate chips
dash of salt
1/2 teaspoon vanilla, optional
Combine all ingredients. Refrigerate for 30 min. 
Use a spoon to scoop out 14 small energy balls. 
Store in the refrigerator covered for up to a week.