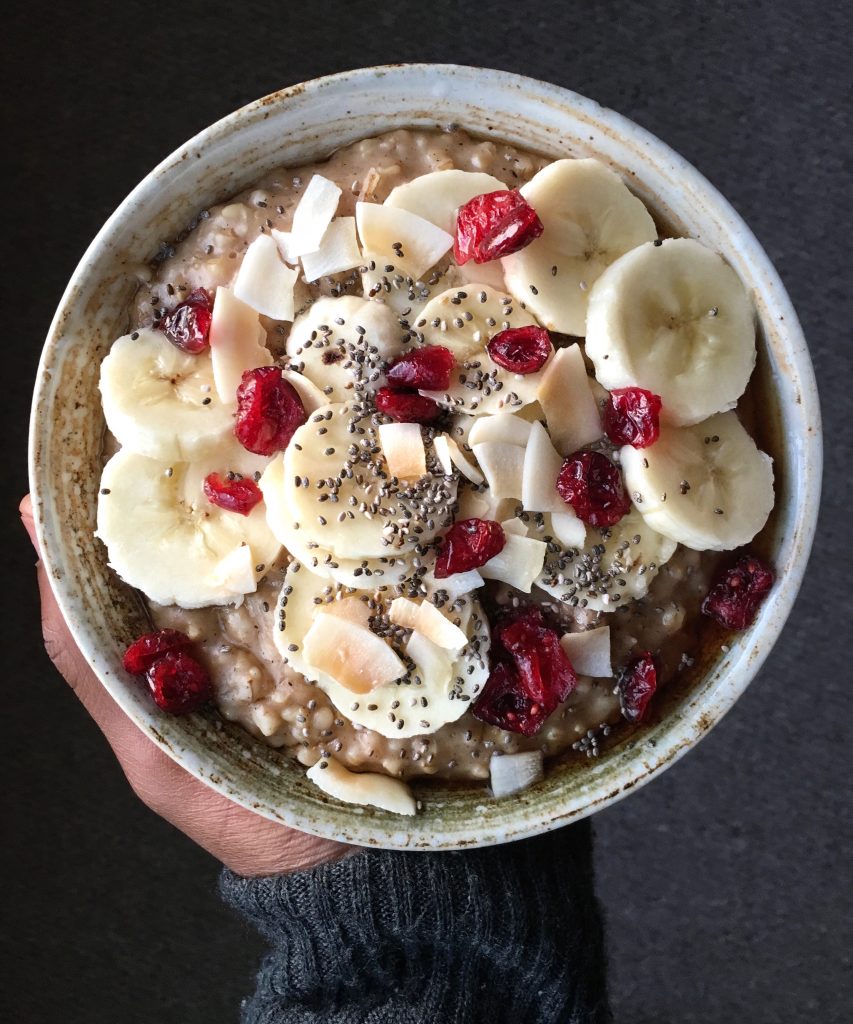 ¼ cup heaping The Grain Market Rolled Oats
¾ cup water or milk of choice
¼ tsp salt
Toppings
Place ingredients in microwave safe bowl. 
Cook for 1 minute. 
Stir well and cook for 1 minute or until most of liquid has been absorbed. 
Garnish with almond milk, dried cranberries, sliced bananas, cinnamon, chia seeds and sugar.