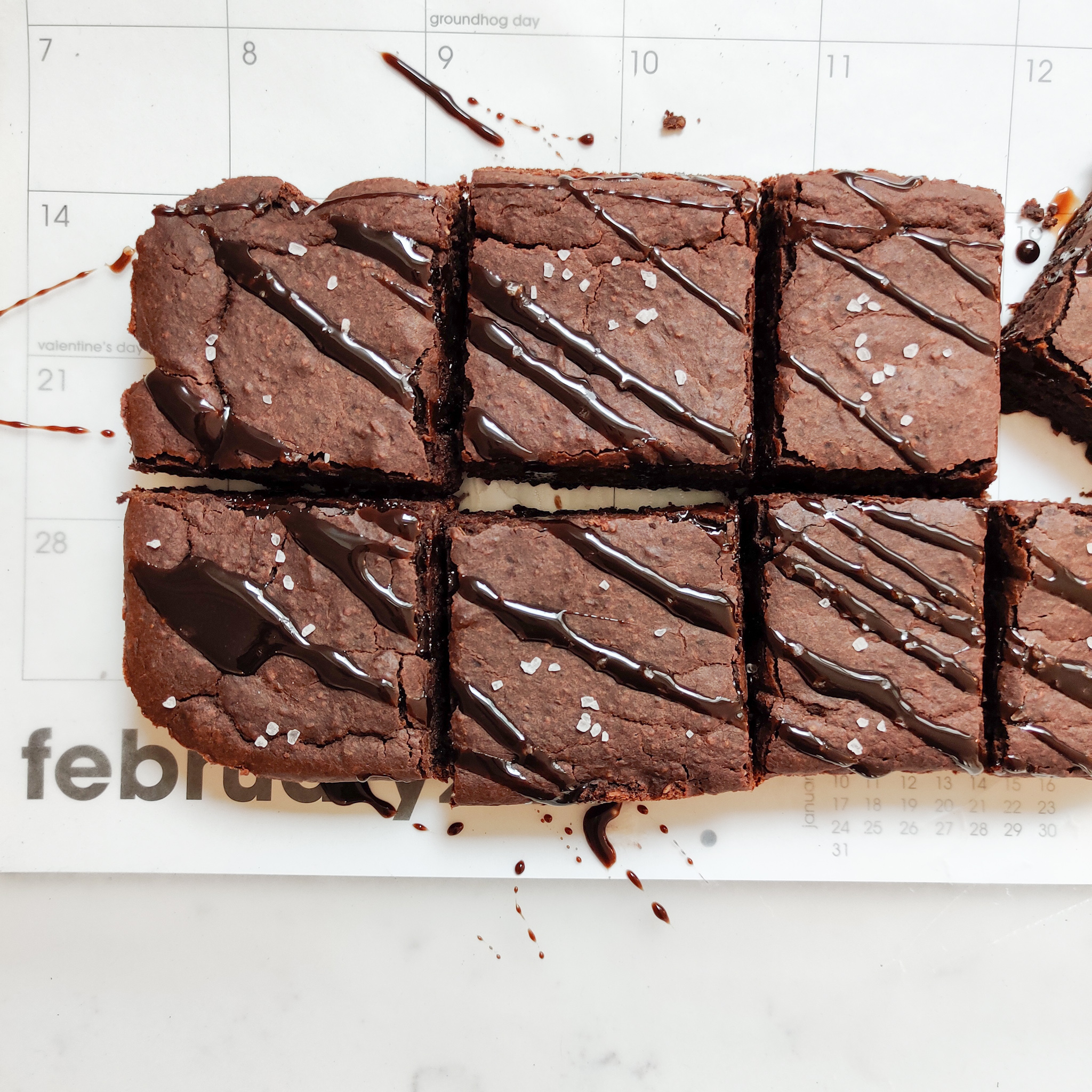 1 can dark red kidney beans, rinsed well
1/2 cup The Grain Market Rolled Oats, ground fine
1/4 cup cocoa powder
1/2 cup sugar
2 tablespoons almond milk
1/4 teaspoon salt
1/4 cup coconut oil, melted
2 teaspoons vanilla
1/2 teaspoon baking powder
1/2 cup chocolate chips or peanut butter chips
Combine ground oat flour, cocoa powder, sugar, baking powder, and salt in the blender. Blend for a few quick spurts.
Add rinsed beans, almond milk, coconut oil, and vanilla. Blend until smooth well. 
Mix chocolate chips.
Pour into a baking dish prepared with parchment paper. 
Bake @350 degrees for 18 - 20 minutes.
Cool completely before cutting into squares.