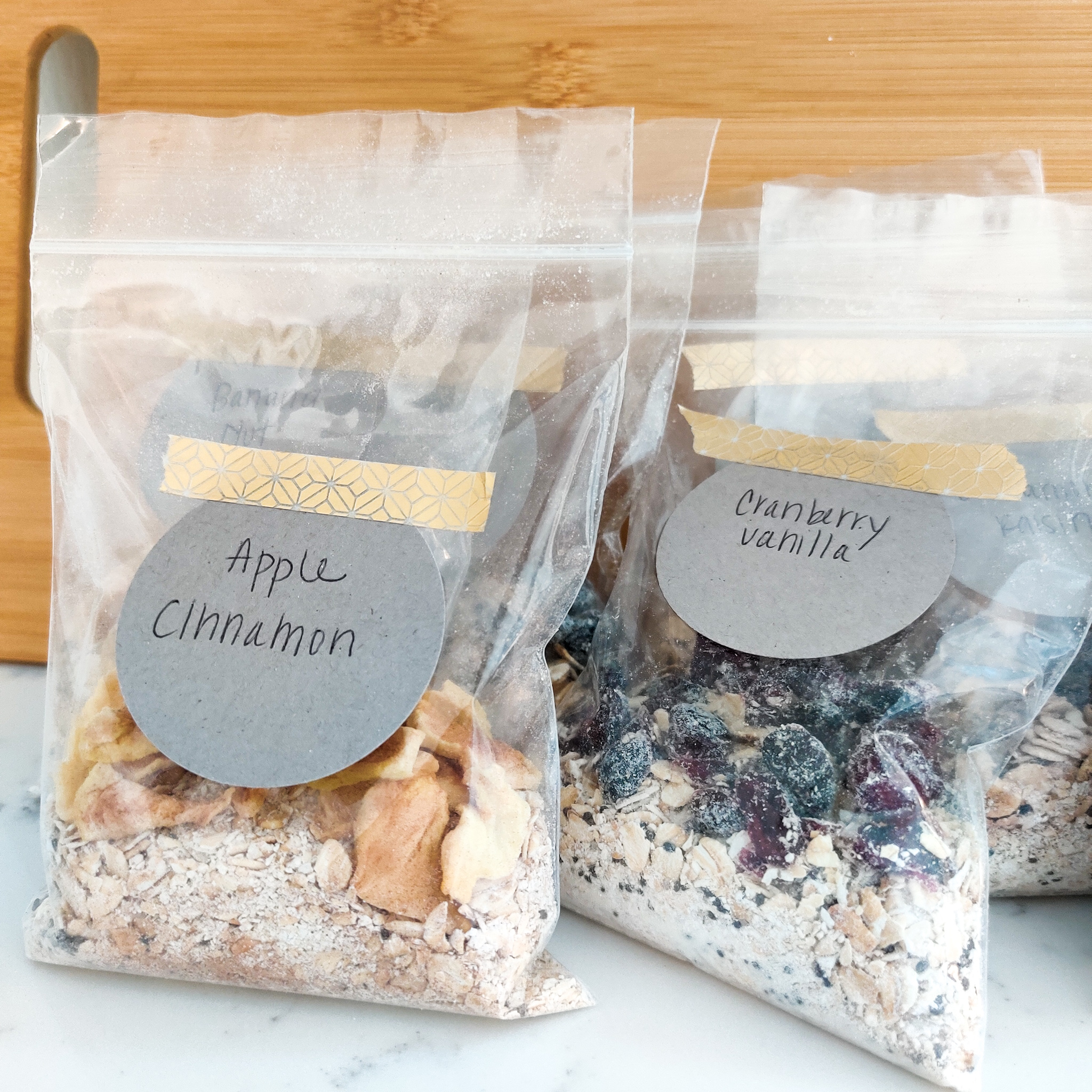 ---
Basic Mix:
1/3 cup The Grain Market Rolled Oats, slightly blended
2 shakes of salt
1/2 teaspoon french vanilla creamer powder
1/2 teaspoon The Grain Market Chia Seeds
1/2 teaspoon sugar
Now add any flavor you like. Here are a few suggestions:
Dried apples and cinnamon
Dried banana chips and walnuts
Raisin medley
Dried blueberries
Dried strawberries
To prepare:
Add 2/3 cups of water.
Mix. Place in the microwave for 30 seconds.
Remove and stir. Microwave for 30 more seconds.
Top with fruits and a drizzle of your favorite milk.