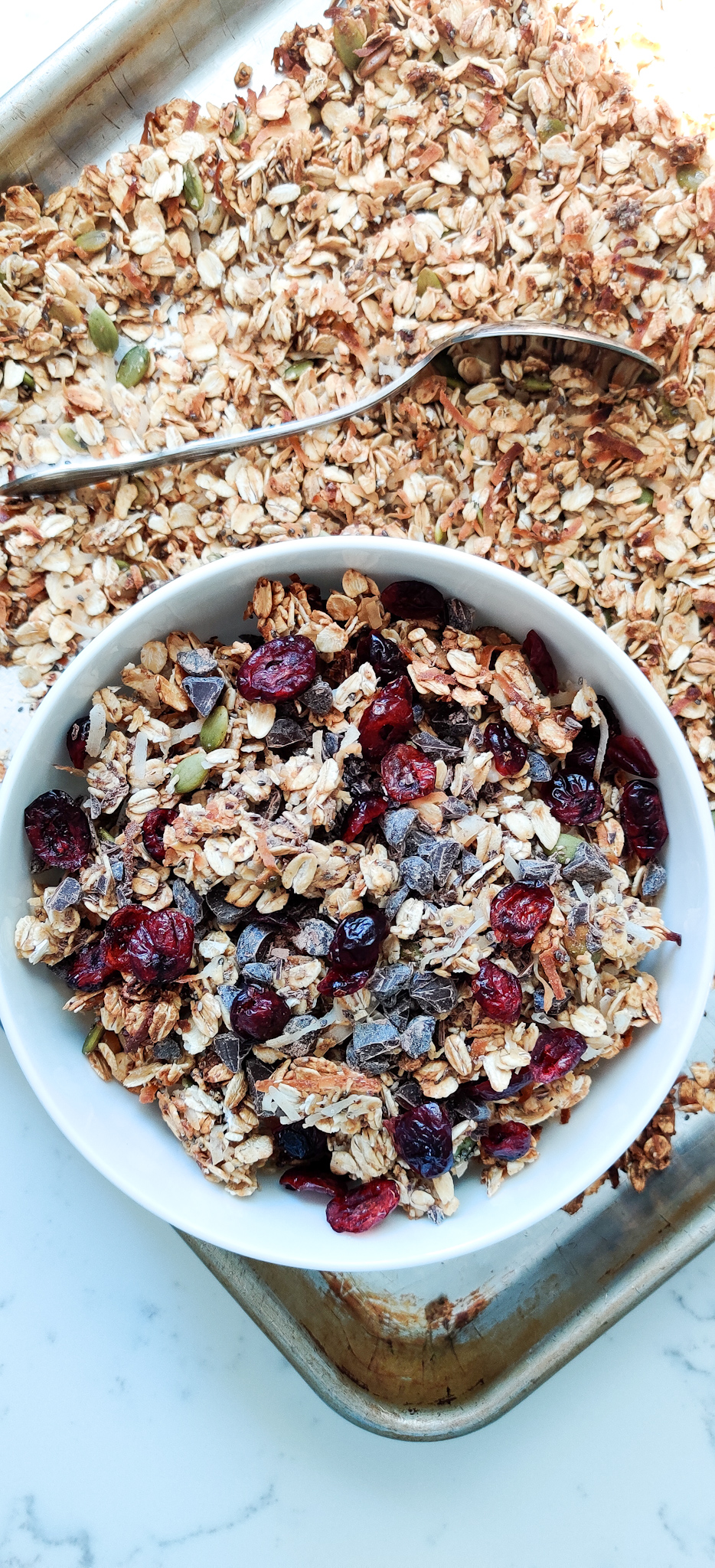 4 cups The Grain Market Rolled Oats
3/4 cup shredded coconut
1 heaping tablespoon ground, The Grain Market Flaxseed
1/2 cup The Grain Market Pumpkin Seeds
1 1/2 teaspoon vanilla
1/2 teaspoon salt
1 teaspoon cinnamon
3/4 cup honey melted slightly
Preheat oven to 300 degrees
In a large mixing bowl combine oats, coconut, ground flaxseed, pumpkin seeds, salt, and cinnamon. Mix to combine.
In a microwave-safe bowl combine vanilla and honey. Warm for 20 - 30 seconds in the microwave.
Pour mixture over grains and stir until well covered.
Pour granola on a prepared baking sheet. Spread the granola out to form a 1/2 inch cake.
Place in the oven and bake until granola is a beautiful toasty golden brown.
Cool completely before removing from the baking sheet. This will help ensure larger clusters.
After cooled add any mix-ins.
Enjoy.