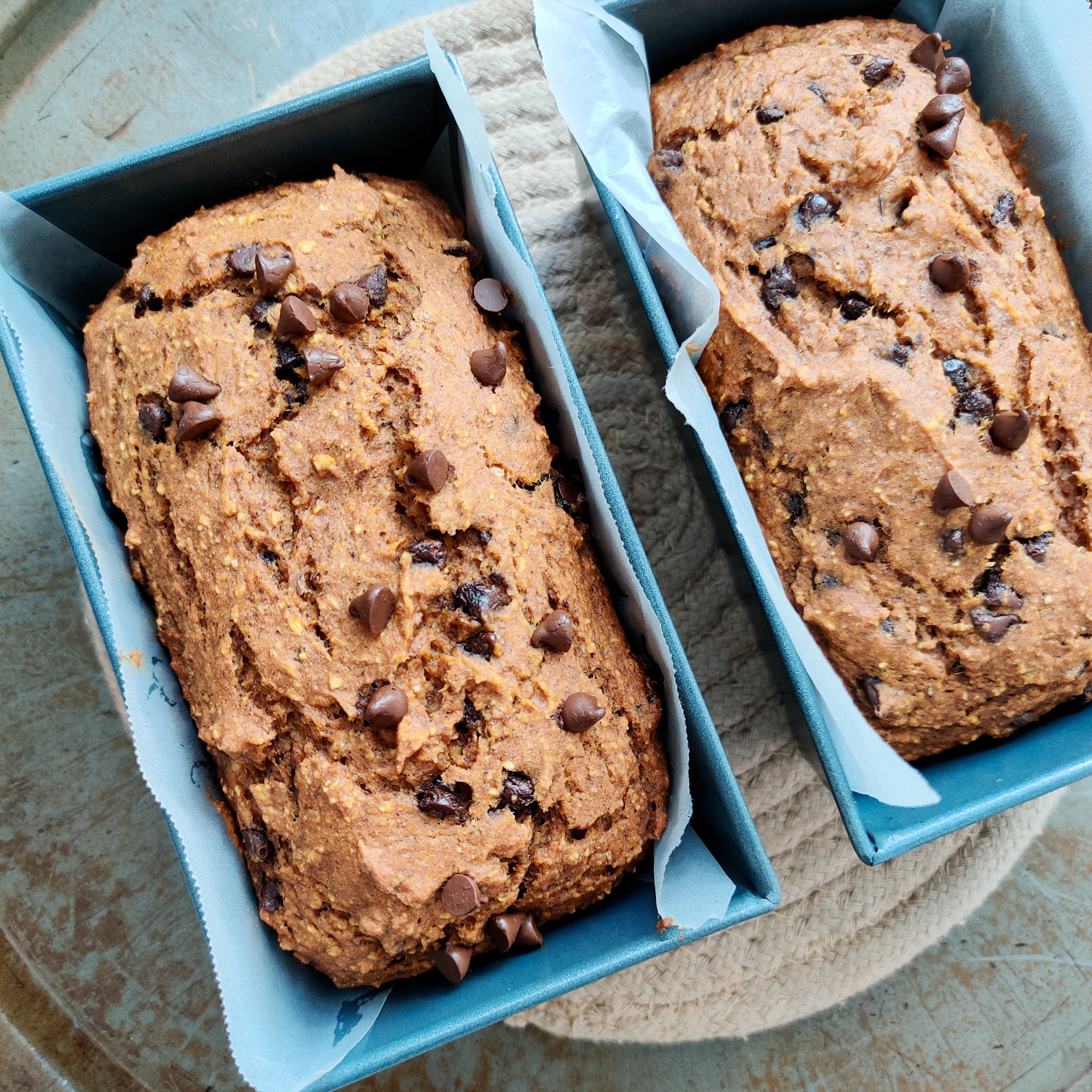 1 small can pumpkin 
1 cup ground The Grain Market Oats
2 tablespoons ground The Grain Market Flaxseed
1 cup flour
heaping 1/2 cup sugar
1 teaspoon baking soda
1 teaspoon baking powder
1/2 tsp salt
3 teaspoons pumpkin spice blend
1/4 cup almond milk
mini chocolate chips
In a small dish combine 2 tablespoons of ground flaxseed with 2 tablespoons of water. Stir well and let rest for 5 minutes.
In a mixing bowl combine oat flour, flour, salt, baking powder, baking soda, sugar, and pumpkin spice. Mix well.
Add flax egg, pumpkin, and almond milk to dry ingredients.  Mix well. Add additional almond milk if the mixture is too dry. 
Add mini chocolate chips to the batter. Reserve a few for the top of the loaves.
In a prepared loaf pan pour batter. It makes 1 large or 3 small loaves. 
Bake at 350 degrees for 20 minutes for small loaves, or 50 minutes for the large loaf.
Enjoy!!