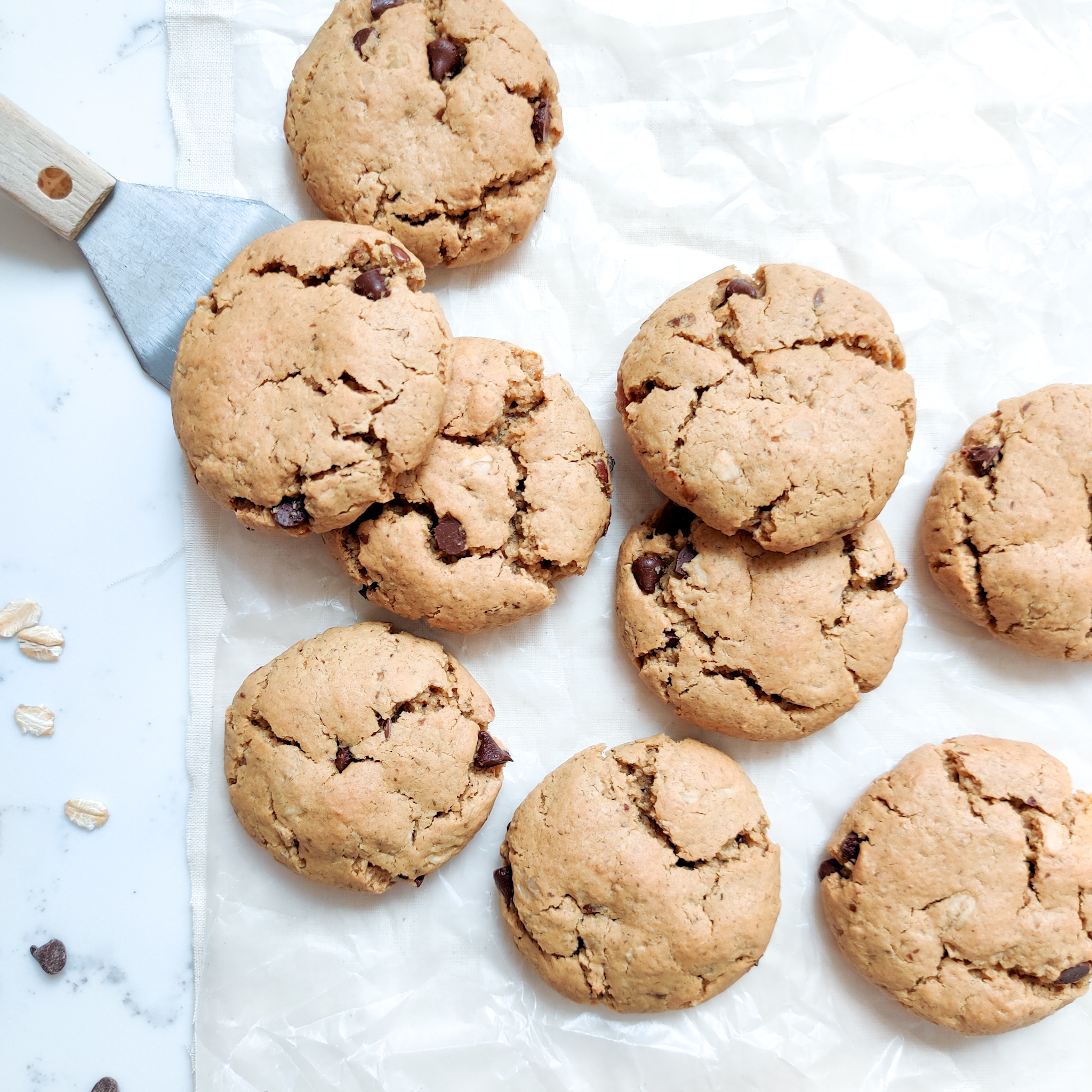 1 tablespoon ground, The Grain Market Flax Seed
2 tablespoons of water
3/4 cup ground, The Grain Market Rolled Oats
2 tablespoons The Grain Market Rolled Oats
1/2 teaspoon baking soda
1/4 teaspoon salt
1 teaspoon vanilla
1/4 cup brown sugar
1/4 cup creamy peanut butter
1 tablespoon almond milk
mini chocolate chips
Preheat oven to 350 degrees.
In a small bowl combine ground flax and water. Let rest until thickened, about 5 minutes.
In a large mixing bowl combine ground oats, whole oats, baking soda,  and salt.
To the flax mixture add peanut butter, vanilla, almond milk, and brown sugar. Mix until creamy.
Add peanut butter mixture to dry ingredients and combine. Add chocolate chips.
With hands roll dough into 1 inch balls and place on prepared baking sheet.
Bake for 9 minutes. Let rest for 5 minutes before serving.
Enjoy!