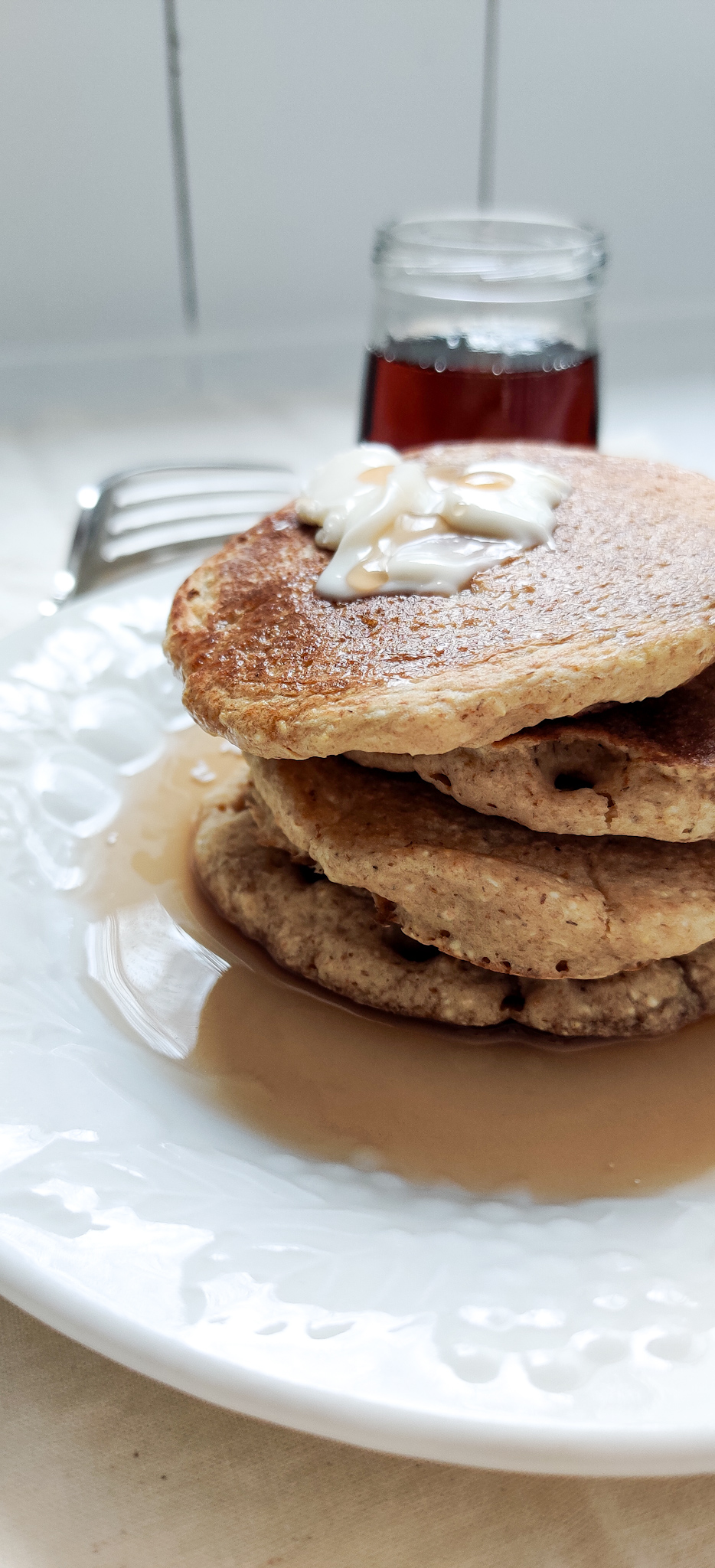 1 1/2 cup The Grain Market Rolled Oats
1 cup almond milk
1 teaspoon apple cider vinegar
1 teaspoon vanilla
2 tablespoons maple syrup
1/4 teaspoon baking soda
2 teaspoons baking powder
Preheat griddle.
Throw everything in the blender starting with the wet ingredients. 
Pulse until well combined.
Cook pancakes on the hot griddle until golden brown and cooked through.
Enjoy!