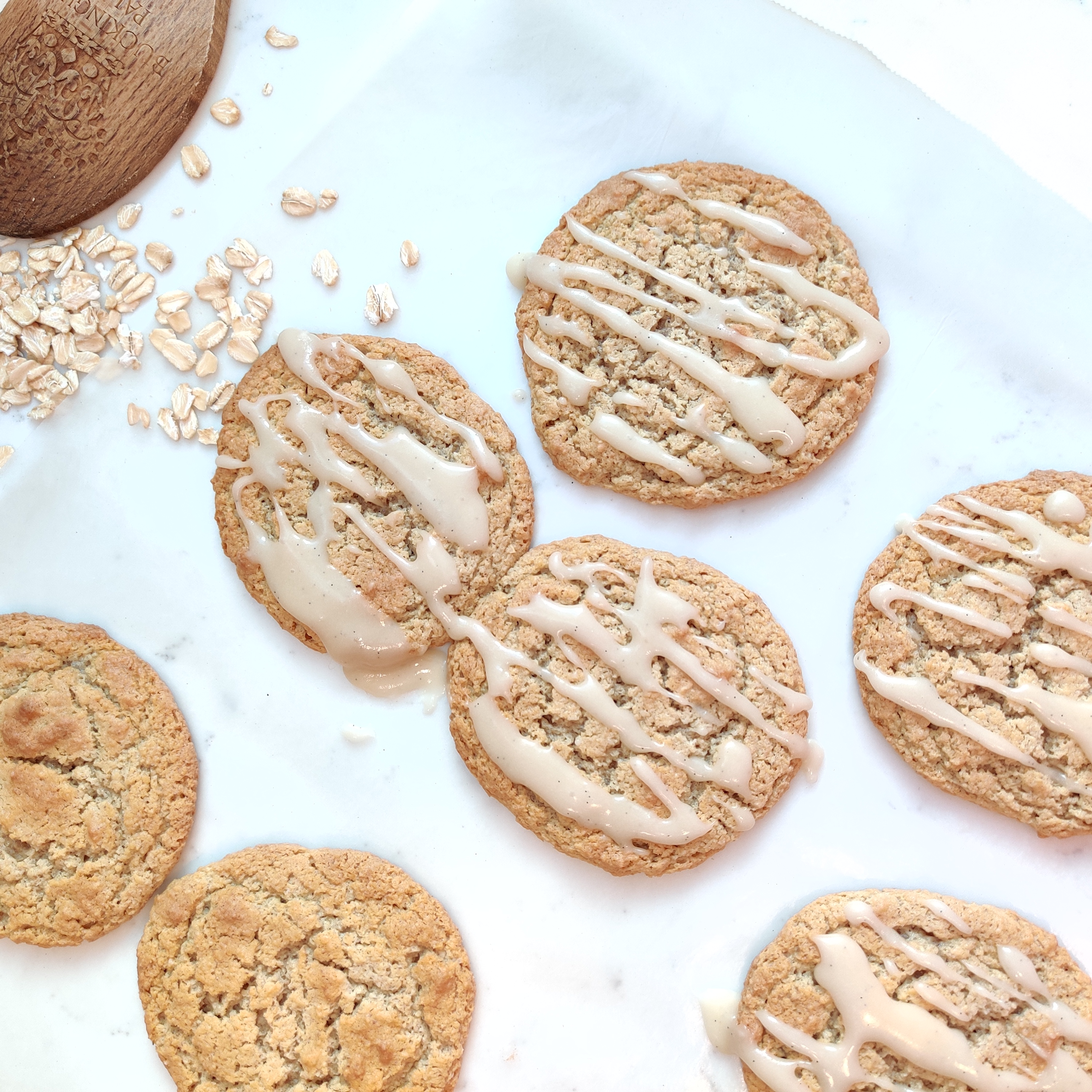 3 1/4 cups ground, The Grain Market Rolled Oats
1 cup sugar
1 stick butter
1 egg
1 teaspoon vanilla
1/2 cup sour cream
1/2 teaspoon salt
1 teaspoon baking soda
In a large mixing bowl combine butter and sugar. Mix until smooth and creamy.
Add egg, vanilla, and sour cream to butter mixture. Stir to combine.
Add salt, soda and 1 cup of oat flour. Stir well. Continue adding remaining oat flour 1 cup at a time. 
Place a spoonful of dough onto a cookie sheet prepared with parchment paper. 
Bake at 375 for 8 - 10 minutes or until golden brown.
Frosting: 1 tablespoon melted butter, 3/4 cup powdered sugar, 1 tsp milk (more if needed), and a bit of vanilla bean paste (to taste). Mix and drizzle over cooled cookies.