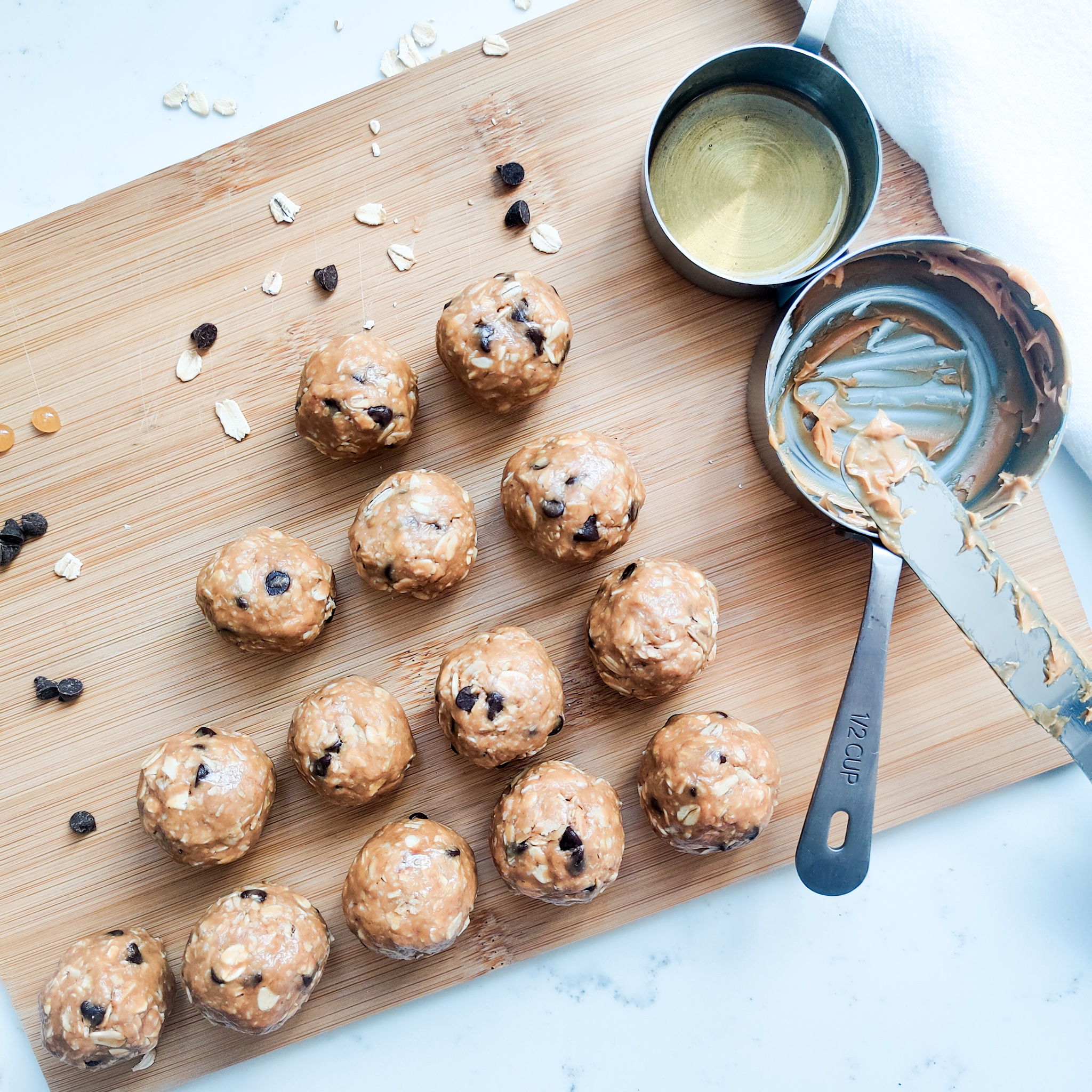 1 cup of The Grain Market Rolled Oats
1/2 cup creamy peanut butter
1/4 cup honey
1/4 cup mini chocolate chips
In a small blender slightly chop 1/2 of the rolled oats. Do not turn them into oat flour, they should be a bit deconstructed. 
Combine oats, chopped oats, peanut butter, honey, and mini chocolate chips. 
Mix until the mixture is formed and very thick. 
Shape into 1-inch bites.
Store in an airtight container in the refrigerator.
Enjoy!