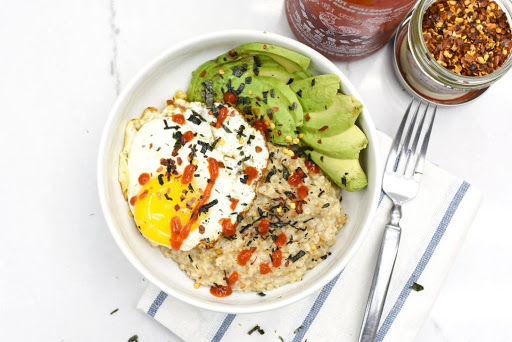 1 Cup The Grain Market Rolled Oats
1 ½ Cup of Water
Dash of Salt 
2 ParBoiled Eggs
Diced Green Onions
Diced Avocado
How to Make It
In small saucepan combine oats, water and salt. 
Bring to boil then reduce to simmer for 10 minutes or until desired thickness. 
Divide equally between two bowls. Place parboiled eggs on top of oats and pierce yoke.
Garnish with green onions, avocado, and hot sauce of choice. Salt and pepper to taste.