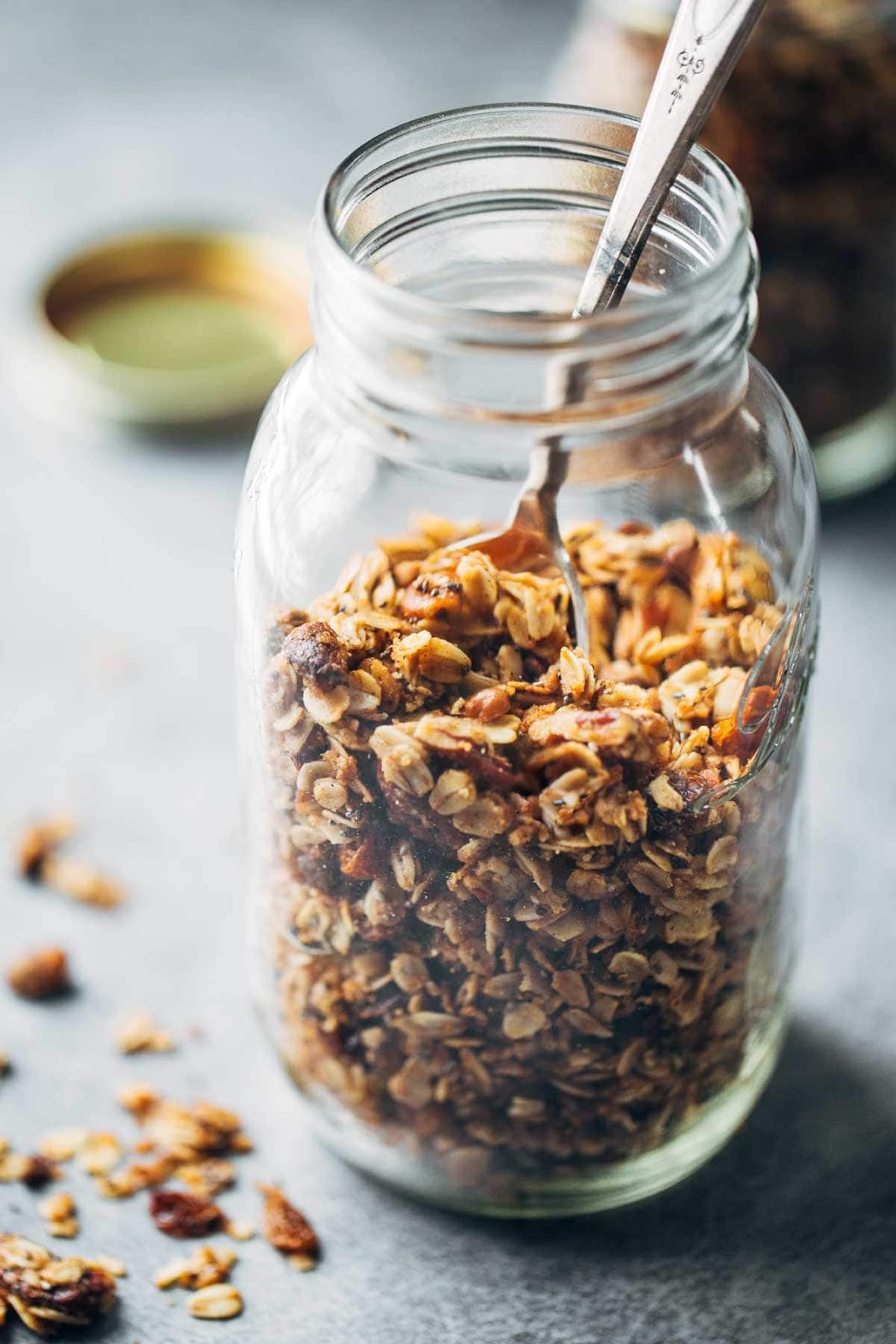 4 Cups The Grain Market Rolled Oats
½ Cup The Grain Market Quinoa
¼ Cup The Grain Market Chia Seeds
½ Cup Shredded Coconut
1 Cup Crainsin
⅓  Cup Maple Syrup
⅓  Cup Honey
⅓ Cup Coconut Oil
1 Tsp Vanilla
½ Tsp Salt
Combine oats, quinoa, chia seeds, salt, and shredded coconut. 
In a small saucepan combine maple syrup, honey, coconut oil, 
and vanilla. Bring to boil. Stir for one minute then pour onto oat 
mixture. Place mixture onto greased baking sheet and bake at 325 f
or 20 minutes or desired doneness. Place crainsins on top of the 
granola and cool completely. Store in an airtight container for up to 4 weeks.