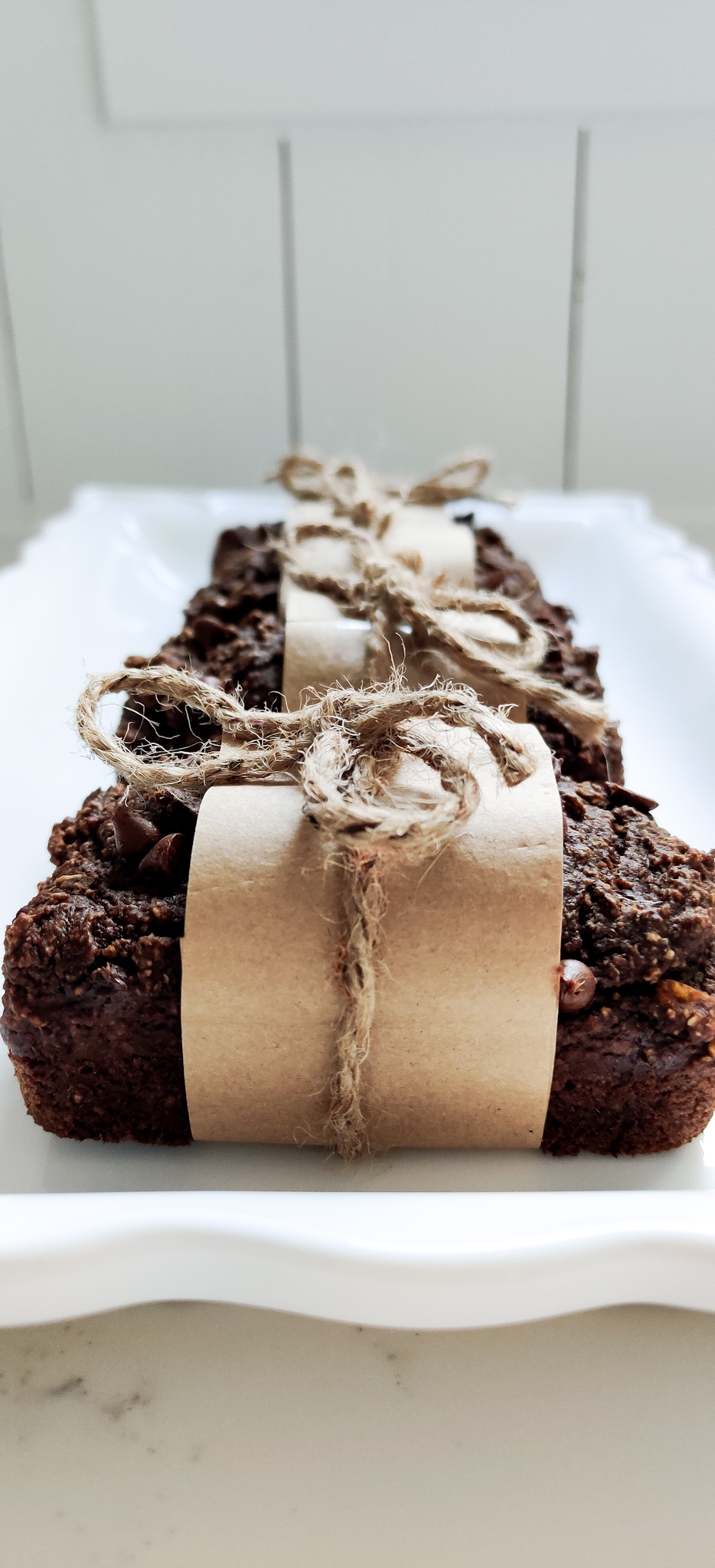 2 cups The Grain Market Rolled Oats, ground
1/4 cup The Grain Market Rolled Oats
1 cup sweet potato puree
1/2 cup coconut milk
2 teaspoons apple cider vinegar
1/2 - 3/4 cup maple syrup
1/2 cocoa powder
1/2 teaspoon cinnamon
1 1/2 teaspoon baking powder
1 teaspoon baking soda
1 teaspoon salt
1/2 cup mini chocolate chips
Preheat oven to 350 degrees.
In a small bowl combine coconut milk and apple cider vinegar. Let rest for 5 - 8 minutes.
In a large mixing bowl combine oat flour, oats, cocoa powder, cinnamon, baking powder, baking soda, and salt. Mix well.
To dry ingredients add maple syrup, sweet potato puree, and coconut milk mixture. Fold together. Stir just until combined.
Add the mini chocolate chips to the mixture.
In a prepared muffin or mini loaf pan divide batter evenly.
Place in the oven for 17 - 20 minutes or until toothpick comes out clean.
Let rest for 5 - 10 minutes.
Enjoy!