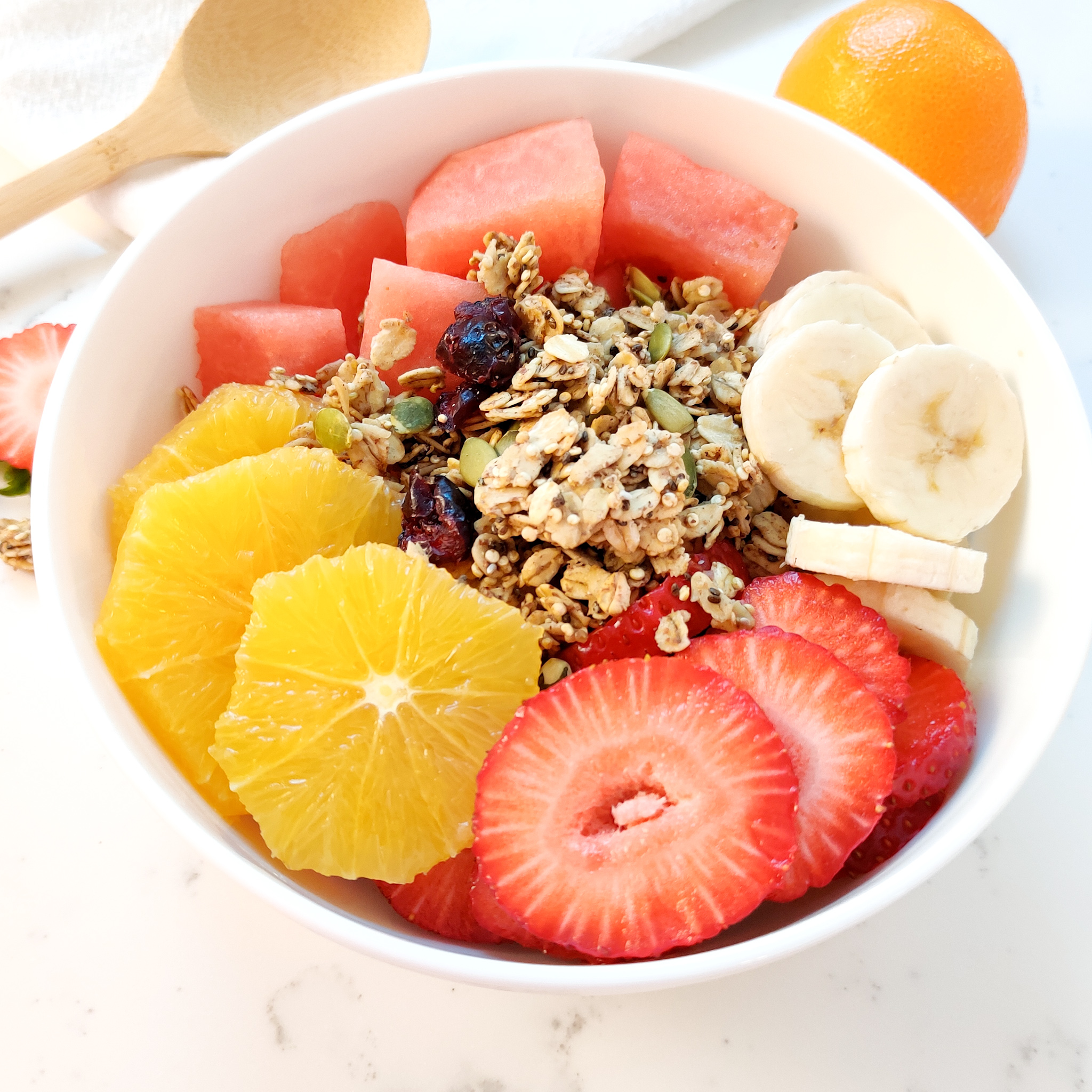 2 cup The Grain Market Rolled Oats
1/2 cup The Grain Market Quinoa
1/4 cup The Grain Market Pumpkin Seeds
1/8 cup The Grain Market Chia Seeds
1/8 cup The Grain Market Flax Seeds, ground fine
1/3 cup shredded coconut
Pinch of sea salt
1/2 tsp cinnamon
1 cup dried cranberries
1/2 cup coconut oil
1/3 cup organic honey
2 tsp vanilla
Combine all dry ingredients except cranberries. Stir to Combine.
In a small pan combine coconut oil, honey, vanilla, and mashed banana. Bring to boil stirring constantly for 2 minutes.
Pour oil mixture over dry ingredients. Stir until all ingredients are covered.
Spread on a baking sheet prepared with parchment paper.
Bake at 300 for about 30 minutes or until golden brown.
Remove from oven, top with dried cranberries and cool completely.
Store in an airtight container.