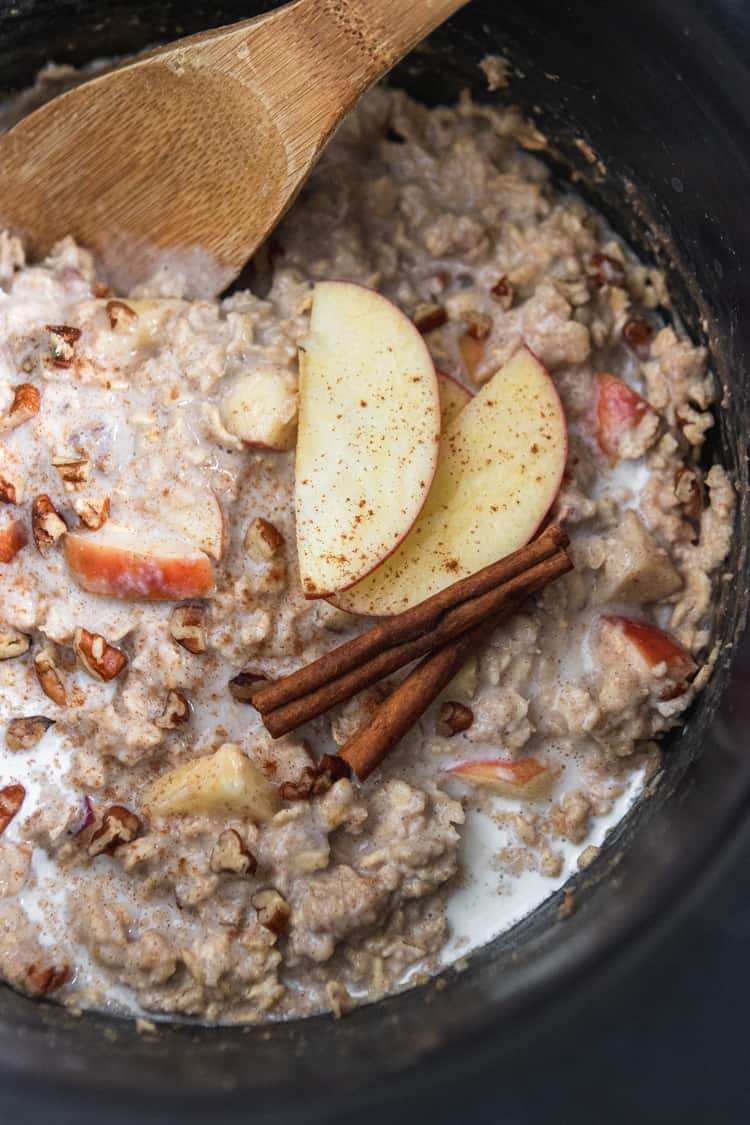 1 or 2 diced apples
1 tablespoon apple cider vinegar
2 cups of The Grain Market Rolled Oats
2 cups of water
2 cups of milk
1/2 cup brown sugar
2 tablespoons cinnamon
salt
optional: nuts, craisins
Use butter or oil to grease the sides and bottom of your crockpot.
Place all ingredients in crockpot and stir.
Turn on low for 4 - 6 hours.
Garnish with your favorite toppings and enjoy!