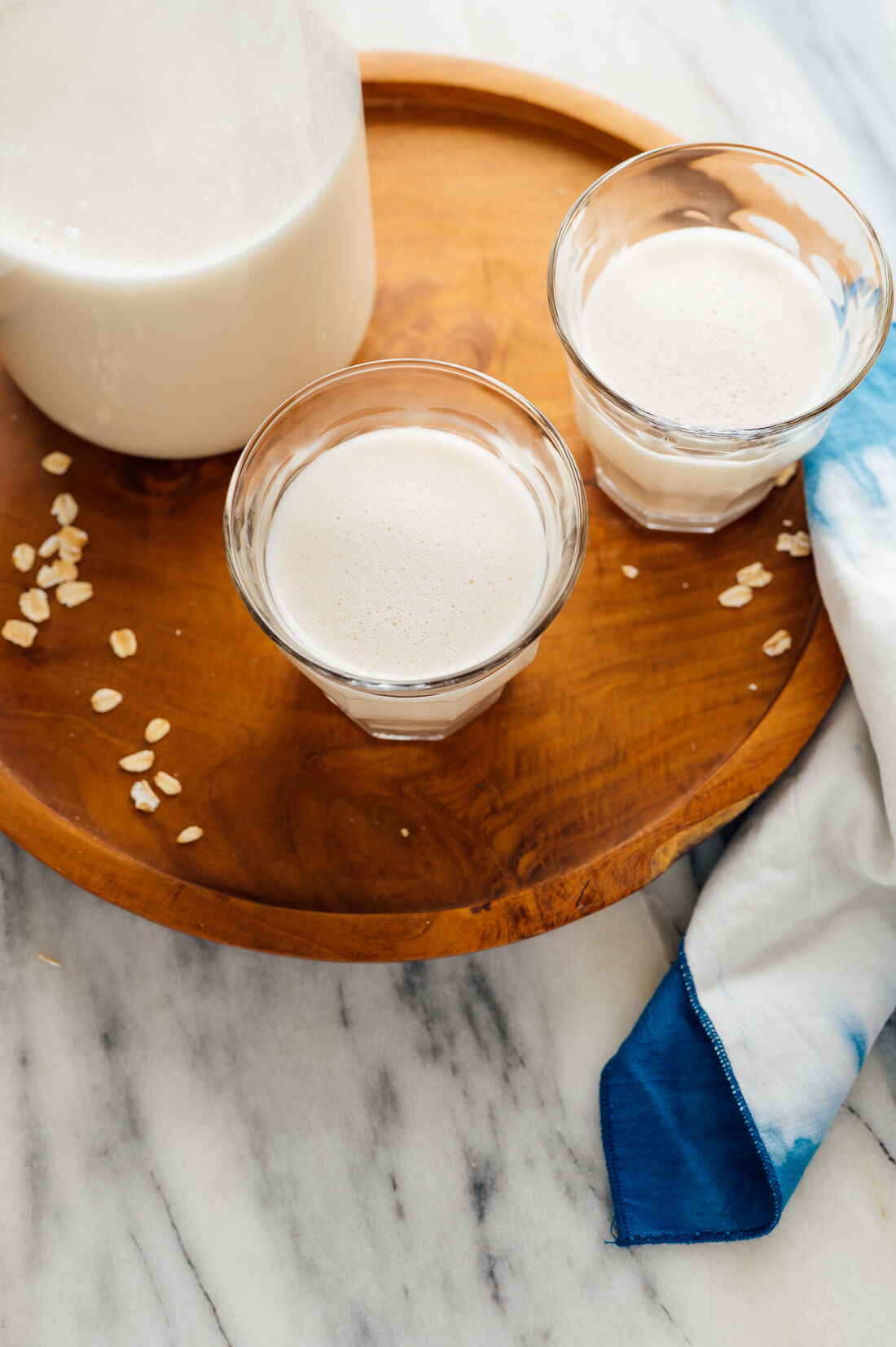 1 cup The Grain Market Rolled Oats
3-4 cups of water (amount varies for creaminess)
Pinch of sea salt
Soak The Grain Market Rolled Oats overnight in enough water to cover completely. 
In the morning drain the oats and rinse well. 
Add the oats, sea salt and 3 - 4 cups of water to a blender and blend until very smooth.
Strain the milk using a cheesecloth, nut bag, or fine strainer. 
Store in a mason jar or sealed container for 5-6 days in refrigerator.
If you desire a sweet version add honey, maple syrup, or vanilla.