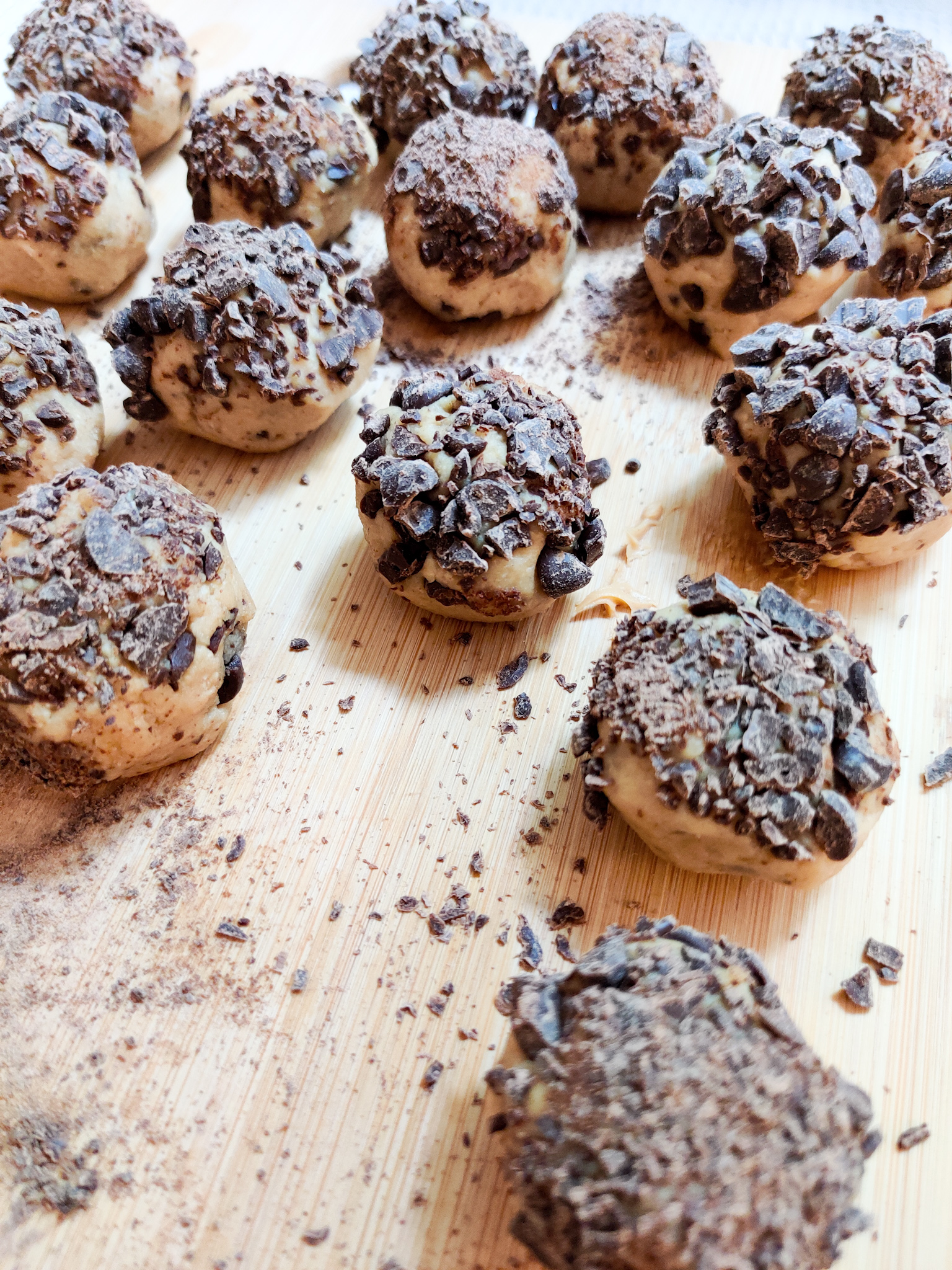 1 cup chickpeas
1/3 cup maple syrup
1 teaspoon vanilla
almond milk as needed
1 heaping tablespoon peanut butter
1/2 cup ground, The Grain Market Rolled Oats
Chocolate Shavings
In a blender combine chickpeas, maple syrup, vanilla, and a splash of almond milk.
Blend until mixture is smooth adding more milk if needed. 
Place in a mixing bowl and stir in peanut butter. 
Begin adding oat flour 1 tablespoon at a time until you reach the consistency of cookie dough. 
Stir in chocolate shavings, reserving some to roll over the top. 
Enjoy!