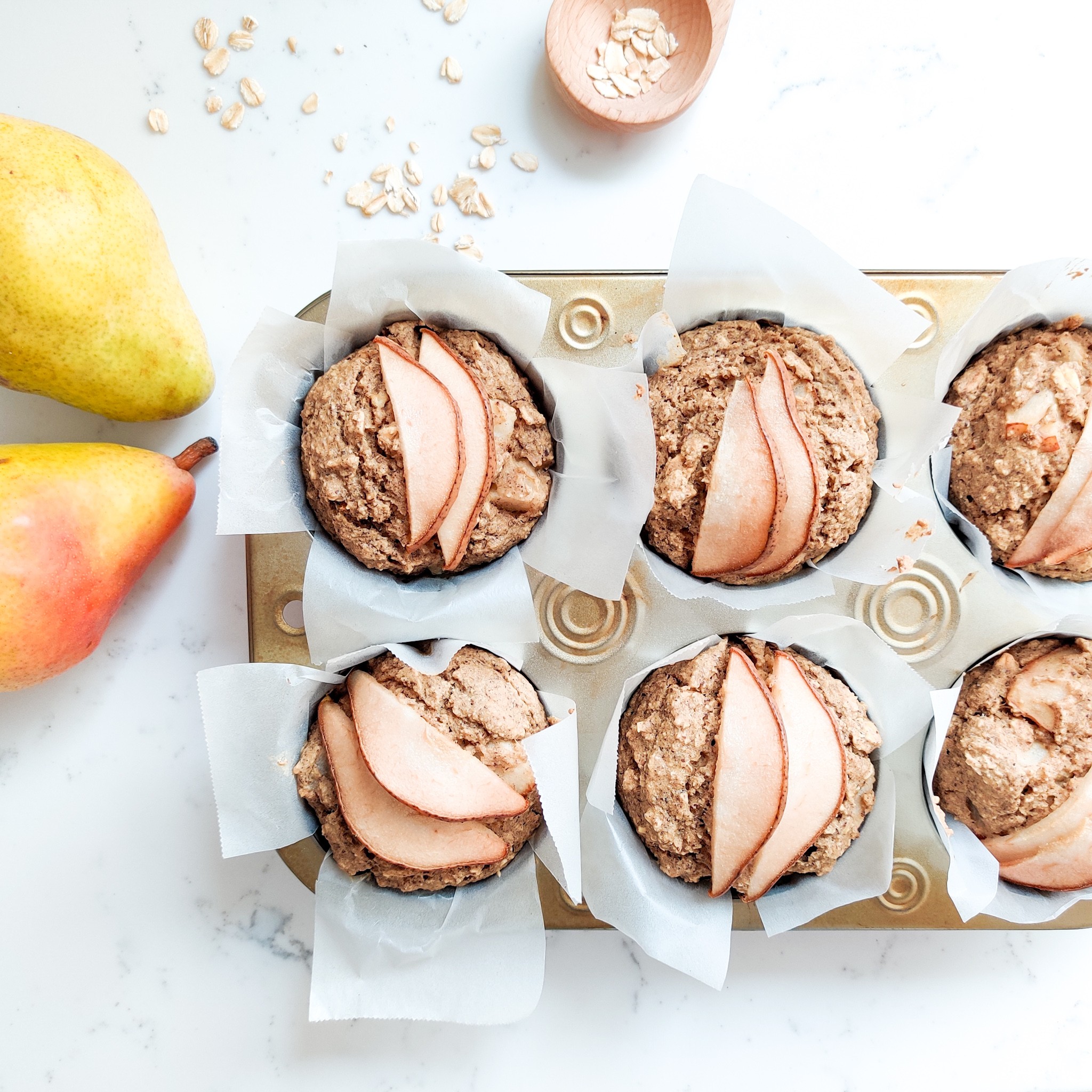 2 cups of The Grain Market Rolled Oats, blend one cup into flour, and reserve the other. 
1 heaping spoon full of ground, The Grain Market Flax Seed
1 tsp baking powder
1/2 cup sugar
1/2 tsp baking soda
1/2  tsp salt
1 tsp cinnamon
1/2 cup apple sauce
1 tsp vanilla
1 1/2  cups almond milk
2 whole pears
Combine oat flour, oats, ground flax, baking soda, sugar, baking powder, salt, and cinnamon. Mix well.
To dry ingredients add apple sauce, vanilla, and almond milk. Add more milk as needed. The mixture should be like an extra thick gravy.
Slice 1 pear into small chunks and add to mixture. Use the remaining pear to garnish or add more pear chunks if needed. 
Bake muffins @350 degree for 20 - 22 minutes or until firm to the touch.