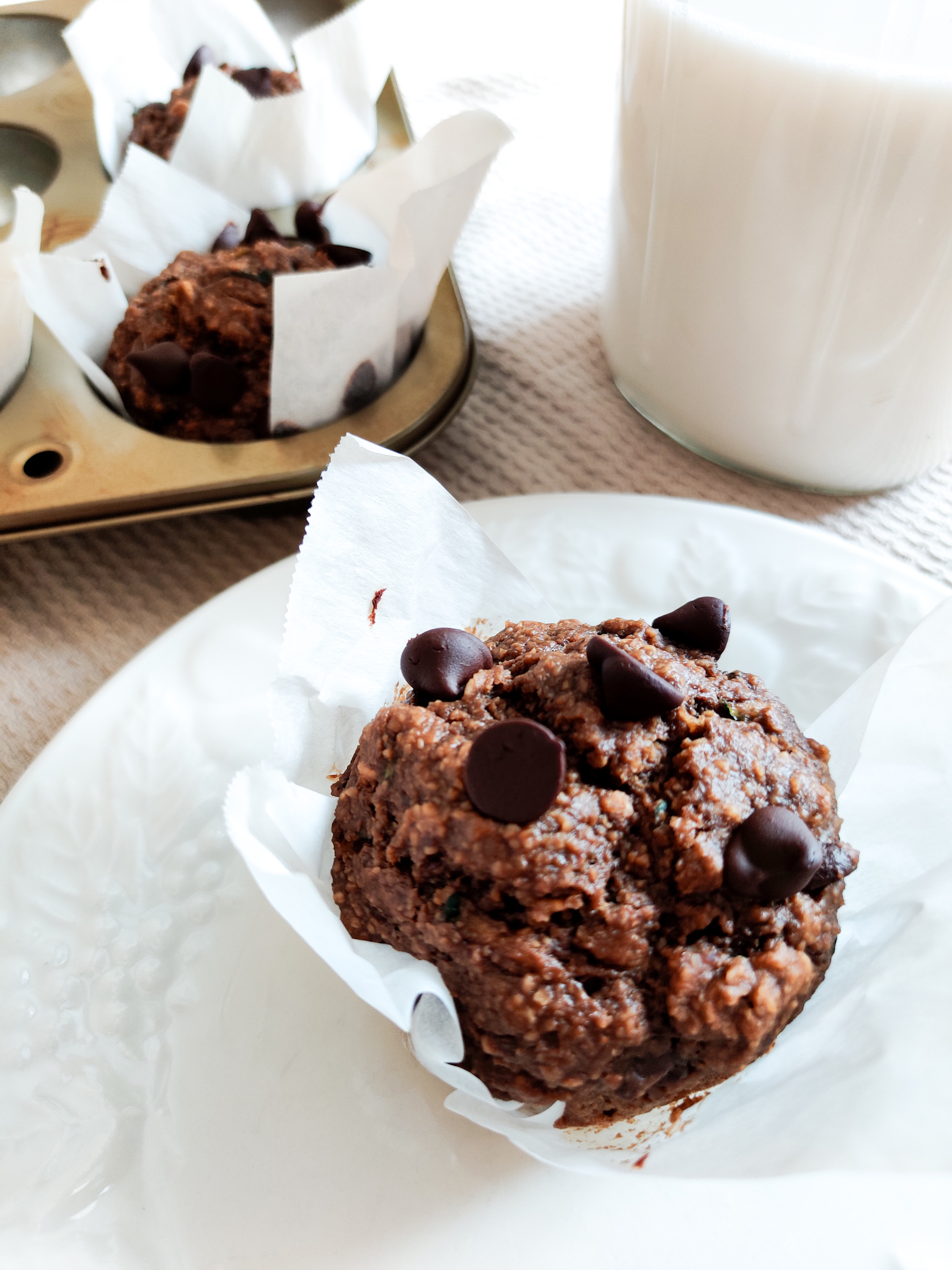 1 tablespoon peanut butter
1/2 cup honey
1 teaspoon vanilla
1/2 cup apple sauce
1/2 cup coconut milk
1 1/2 cup shredded and drained zucchini
1 teaspoon ground, The Grain Market Flaxseed
1/4 cup cocoa powder
1 teaspoon baking powder
1/2 teaspoon salt
1/2 teaspoon baking soda
1 1/2 cup oat flour, The Grain Market Rolled Oats
1/2 cup whole, The Grain Market Rolled Oats
chocolate chips
Preheat oven to 350 degrees.
In a medium mixing bowl combine peanut butter, honey, vanilla, apple sauce, coconut milk, and shredded zucchini. Mix well.
To zucchini mixture add ground flaxseed, cocoa, baking powder, baking soda, salt, ground oat flour, and whole oats. Mix to combine. Fold in chocolate chips reserving a few to top each muffin.
Scoop about 1/3 cup of mixture into prepared muffin tin. Add enough batter to fill each muffin about 3/4 of the way full. Sprinkle some chocolate chips on top.
Bake for 25 - 30 minutes or until each muffin feels firm on top.
Enjoy!