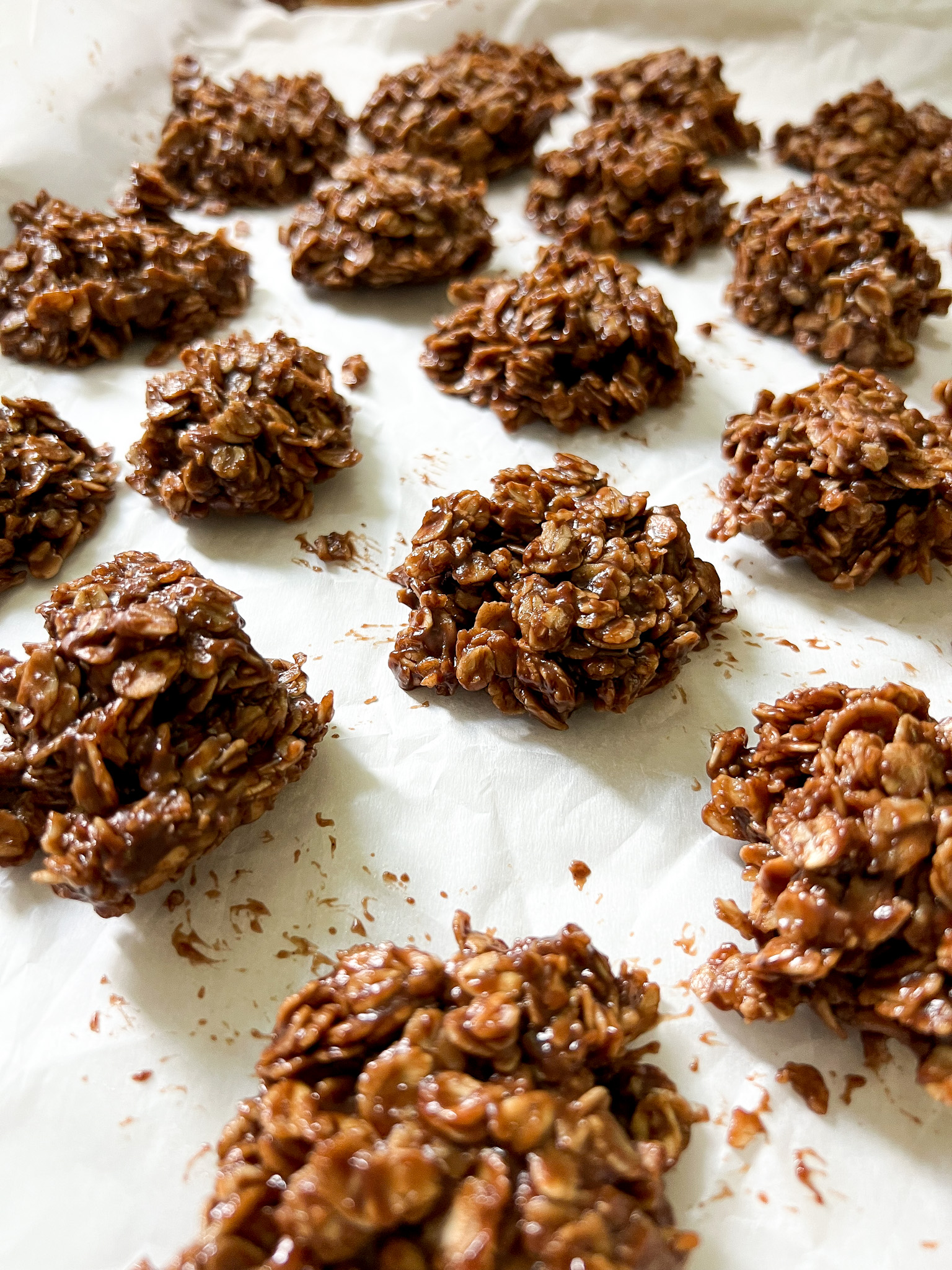 3 cups The Grain Market Rolled Oats
1 cup sugar
1 cup creamy peanut butter
2 teaspoons vanilla
1/4 cup cocoa powder
1/2 cup milk
1/4 teaspoon salt
In a medium saucepan combine sugar, milk, cocoa powder, salt, and peanut butter.
Over medium-high heat bring the mixture to a boil and continue to boil for one minute. 
Stir in the vanilla and remove from heat. 
Pour hot mixture over rolled oats and stir until well combined. 
Place small cookie-size scoops onto a prepared cookie sheet and let rest until firm. 
Enjoy!!