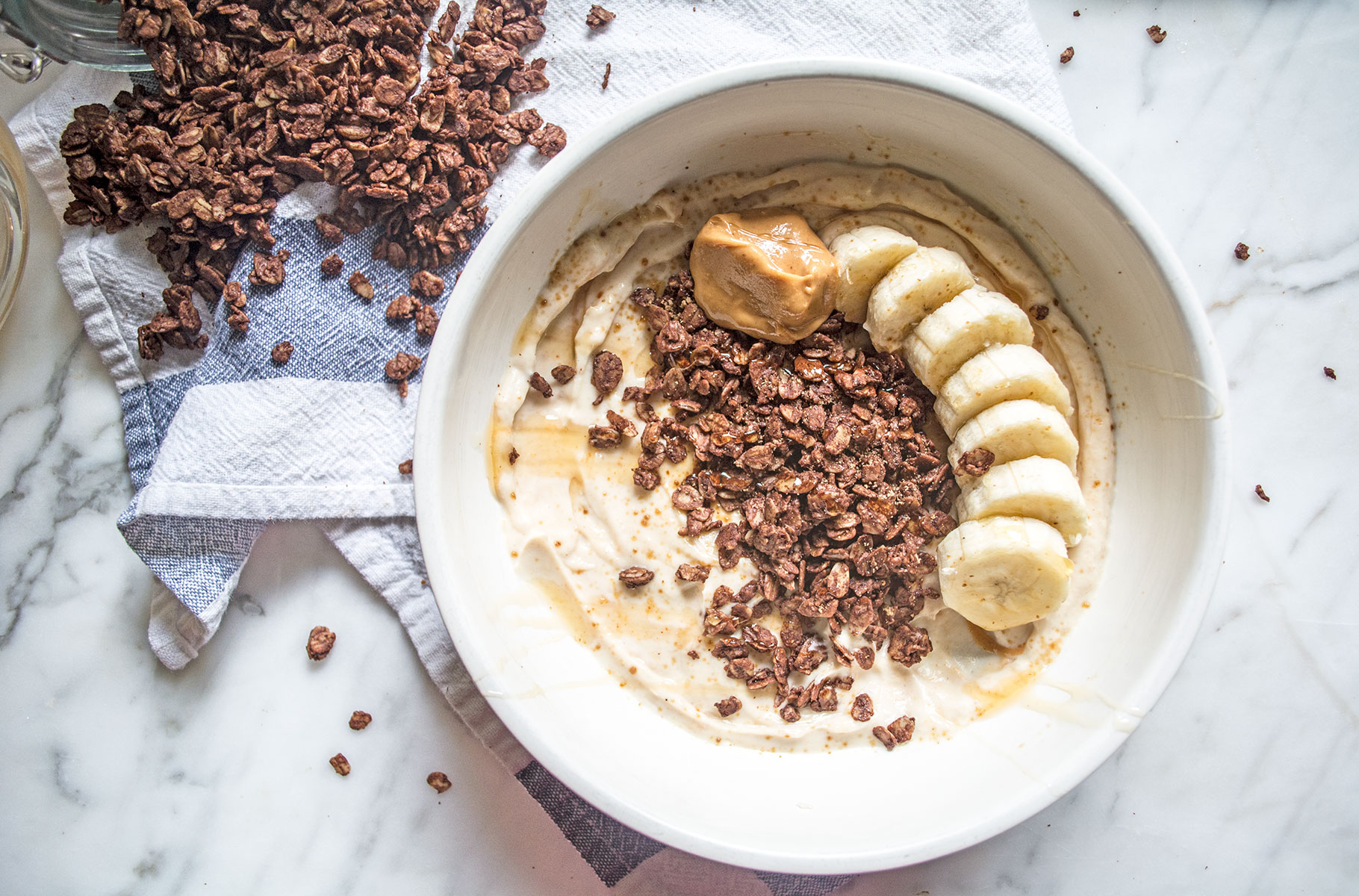 3 cup The Grain Market Rolled Oats
1/4 cup The Grain Market Quinoa
1/8 cup The Grain Market Chia Seeds
1/8 cup The Grain Market Flax Seeds, ground fine
1/4 cup diced almonds
1/3 cup cocoa powder
1 tsp of sea salt
1/2 cup coconut oil
1/3 cup organic honey
2 tsp vanilla
1 tbsp peanut butter
Combine all dry ingredients. Stir to Combine.
In a small sauce pan combine coconut oil, honey, vanilla, and peanut butter. Bring to slight boil stirring constantly for 1 minutes. Simmer for 2 more minutes.
Pour oil mixture over dry ingredients. Stir until all ingredients are covered.
Spread on baking sheet prepared with parchment paper.
Bake at 300 for about 25 - 30 minutes.
Remove from oven and let cool completely.
Store in air tight contain.