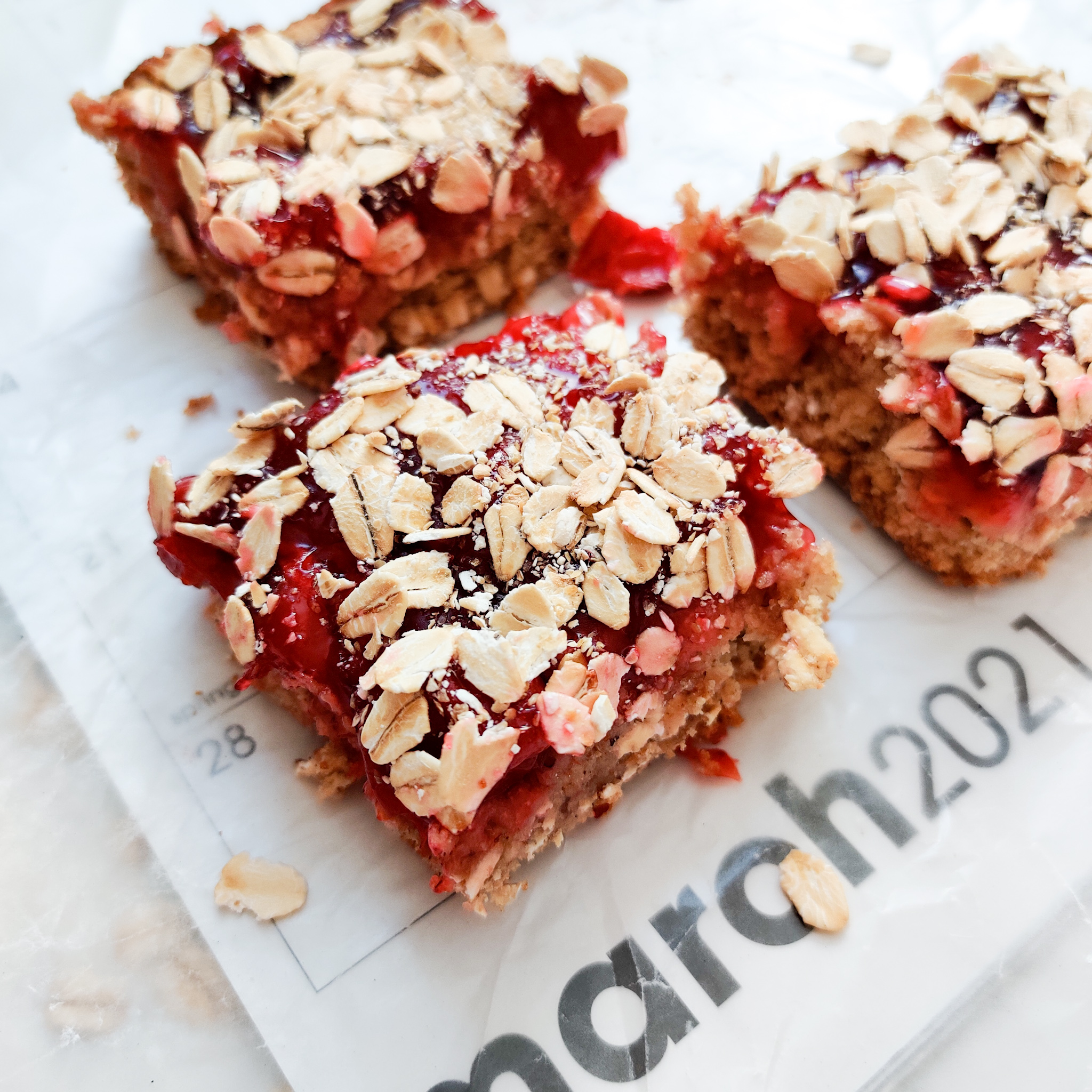 1 cup The Grain Market Rolled Oats, ground into flour
1/2 cup The Grain Market Rolled Oats
1 tablespoon ground, The Grain Market Flax Seed
1 teaspoon baking powder
1/2 teaspoon salt
1/4 cup honey
1/4 cup apple sauce
1/2 teaspoon vanilla
1 tablespoon sugar
1 can cherry pie filling
Preheat oven to 350 degrees.
In a medium mixing bowl combine all dry ingredients including whole oats. Stir to combine.
To dry ingredients add honey, apple sauce, and vanilla. Mix well.
Spray a baking dish with cooking spray and press the mixture into the dish.
Top with as much cherry filling as you prefer and a handful of raw oats.
Bake for 35-40 minutes.
Enjoy!