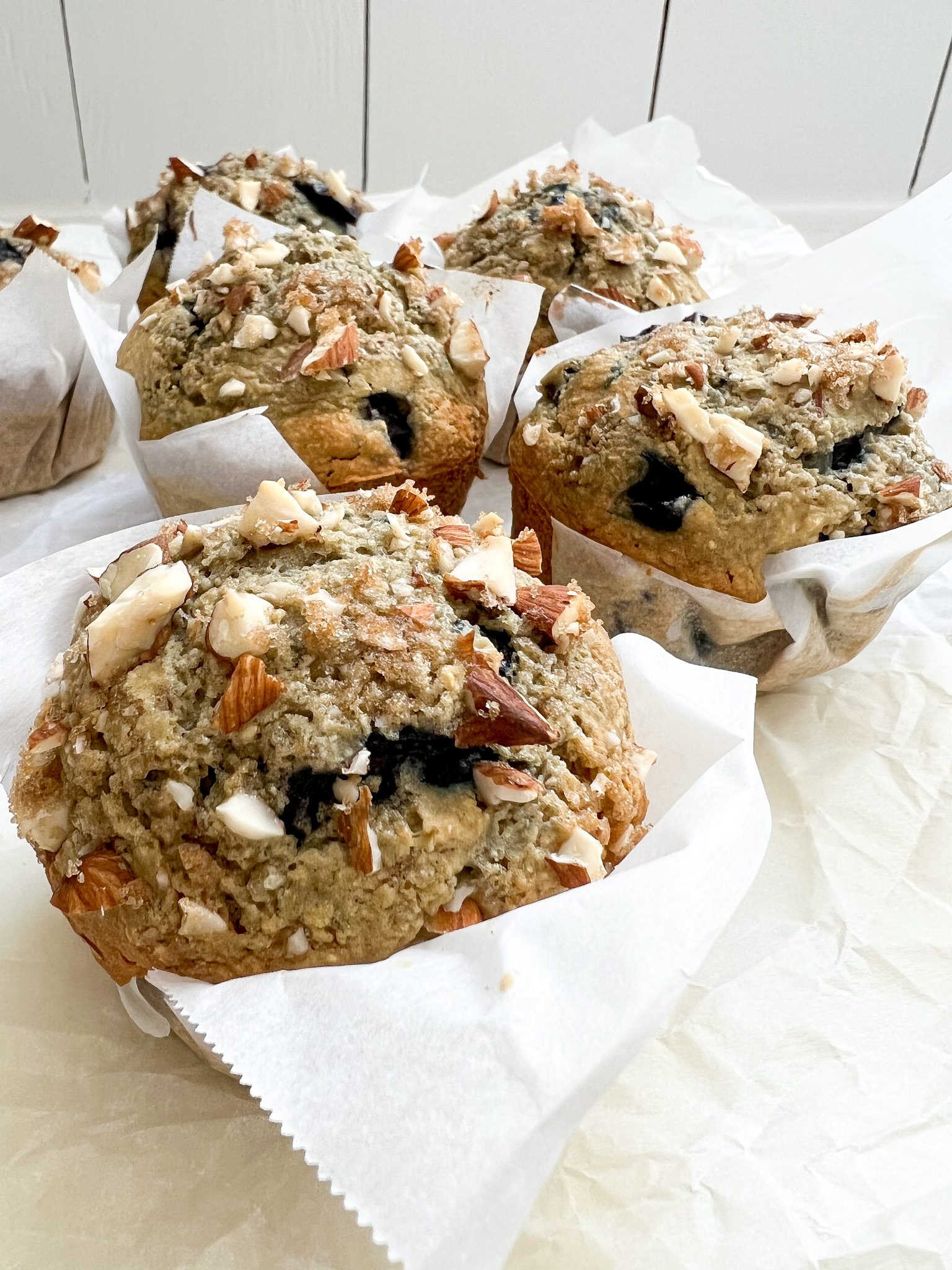 2 Cups The Grain Market Rolled Oats, ground into flour
1/4 cup The Grain Market Rolled Oats
1/2 cup flour
2 teaspoons baking powder
1/2 teaspoon baking soda
1/2 teaspoon salt
1/2 cup honey
1 teaspoon vanilla
1/2 teaspoon almond extract
1 cup almond milk 
2 cups frozen cherries
1/4 cup almonds, diced 
1/4 cup brown sugar
Preheat the oven to 350 degrees.
Combine all the dry ingredients except for the almonds and brown sugar. 
Mix well. 
To the dry mixture add vanilla, almond extract, almond milk, and honey. 
Mix well. Add more almond milk if needed. 
Cut frozen cherries into smaller chunks. Fold into the mixture gently. 
Scoop mixture into prepared muffin tin. 
Combine almonds and brown sugar into a sort of crumble and sprinkle on top of each muffin. 
Bake for about 23 minutes or until firm to the touch and golden brown. 
Enjoy!!