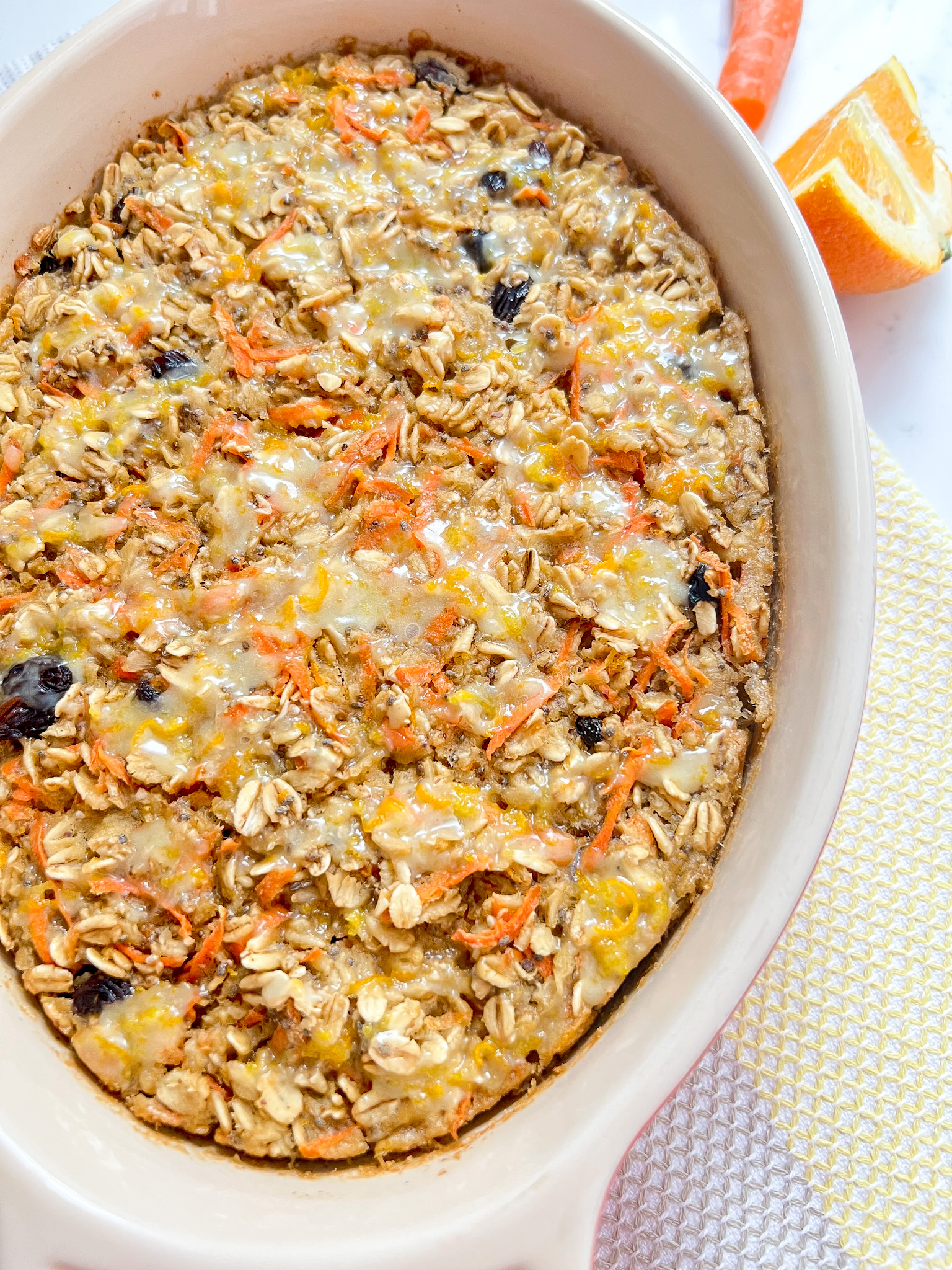 1 1/2 cup The Grain Market Rolled Oats
2 teaspoons The Grain Market Flax Seed, Ground fine
1 tablespoon The Grain Market Chia Seeds
1/2 cup shredded carrots
1/3 cup maple syrup
1 teaspoon vanilla
1 1/2 cup almond milk
1 teaspoon baking powder
1/2 teaspoon salt
1 - 2 teaspoons orange zest
Preheat oven to 350 degrees.
In a large mixing bowl combine all ingredients. Mix well. 
Pour into a prepared baking dish.
Bake for 30 - 35 minutes or all moisture is absorbed. 
Make the glaze by combining 1/2 cup powdered sugar, 1 teaspoon orange zest, and juice of 1/2 an orange. 
Drizzle glaze on top of baked oats.
Enjoy!