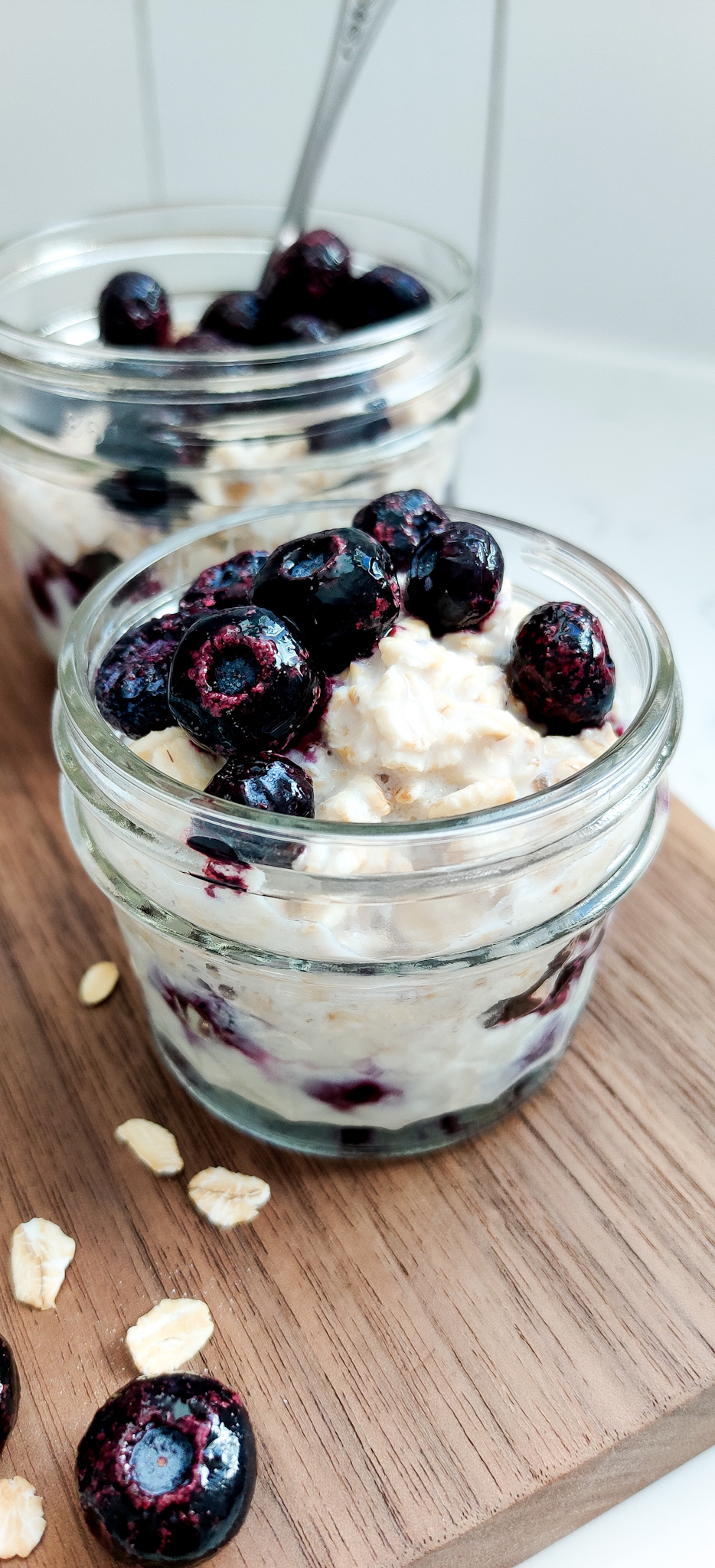 1 cup The Grain Market Rolled Oats
1 teaspoon The Grain Market Chia Seeds
1 teaspoon vanilla
1 teaspoon honey
1 1/2 cup milk of choice
1 cup frozen or fresh blueberries
In a medium container place oats, chia seeds, vanilla, honey, and milk. Stir to combine. Cover and refrigerate overnight.
In the morning remove oats from the fridge.
In a small dish microwave blueberries until nice and juicy.
Layer overnight oats and blueberries in a serving dish.
Enjoy!!