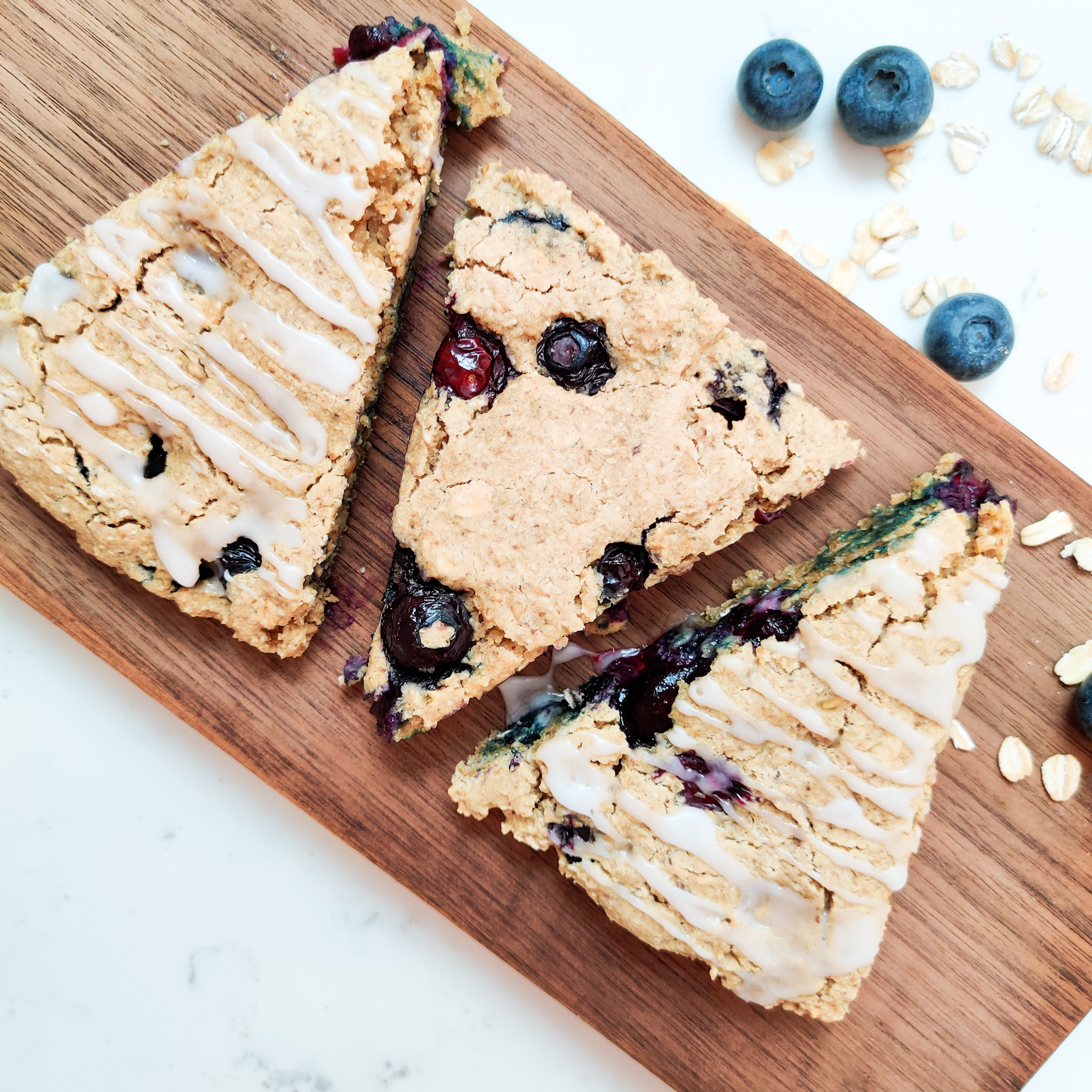 2 cups ground, The Grain Market Rolled Oats
1/2 cup sugar
1 tablespoon ground, The Grain Market Flax Seed
1 teaspoon baking powder
1/2 teaspoon baking soda
1/4 teaspoon salt
1/4 teaspoon cinnamon
1 tablespoon coconut oil, melted
1/2 cup almond milk
handful of The Grain Market Rolled Oats
1 cup fresh blueberries
Combine oat flour, sugar, ground flax, baking powder, baking soda, salt, and cinnamon. Mix well.
Add coconut oil and almond milk to the mixture. Mix to combine. 
Carefully fold in the remaining handful of whole oats and blueberries. 
On a baking sheet prepared with parchment form the mixture into a large flat circle. (I rub a little bit of coconut oil on my hands to form the scone)
Place in a 400-degree oven and bake for 20 minutes or until the center feels firm and cooked through.
While the scone is baking combine 2 tablespoons of powdered sugar with 1 teaspoon of almond milk. Stir the mixture and adjust ingredients according to the desired consistency for the glaze. 
Remove scones from the oven and cut into 8 slices. Drizzle with sugar mixture and serve.