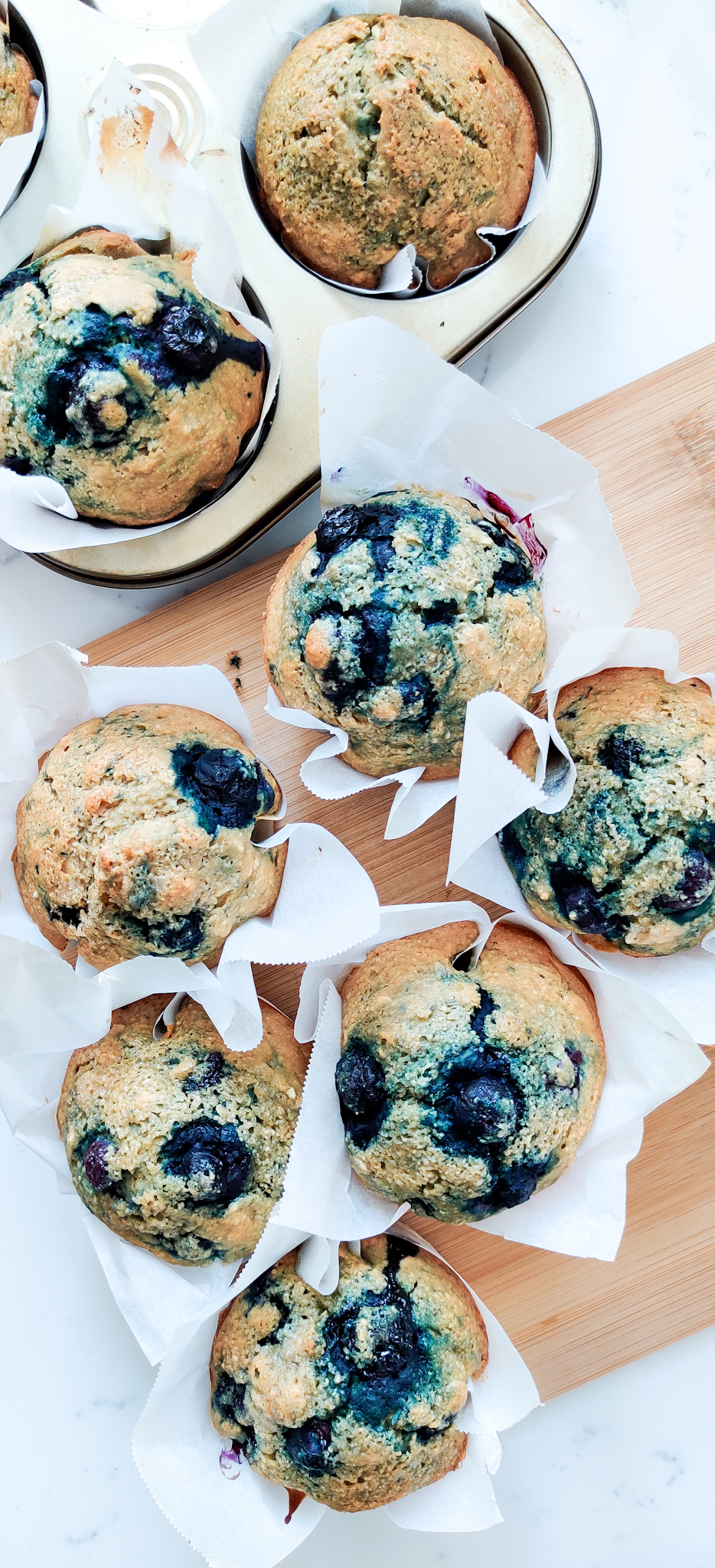 2 cups ground, The Grain Market Rolled Oats
1/4 cup The Grain Market Rolled Oats
1/2 cup flour
1 teaspoon The Grain Market Chia Seeds
2 teaspoons baking powder
1/2 teaspoon baking soda
1/2 teaspoon salt
1/2 cup honey
1 1/2 teaspoon vanilla
1 cup plant-based milk
2 cups frozen or fresh blueberries
Preheat oven to 400 degrees.
In a large mixing bowl combine oat flour, oats, flour, chia seeds, baking powder, baking soda, and salt.
Mix to combine.
To mixture add, honey, vanilla, and milk.
Stir until just combined.
Add blueberries and very gently fold, just until incorporated. (If using frozen blueberries, before adding to the mixture, place in a bowl and toss with corn starch. This will help the muffins retain their shape in cooking.
Scoop mixture into prepared muffin tin. Sprinkle each muffin with a nice pinch of sugar.
Place in oven and bake at 400 degrees for 23 - 25 minutes or until firm and golden brown.
Enjoy!!